If you are seeking a cozy and photogenic accommodation in Bali to enhance your Instagram feed, there are many beautiful options to choose from. While some luxury properties may be designed specifically with Instagram in mind, you don't have to break the bank to find a stunning and affordable place to stay. In this blog, we have compiled a list of 9 affordable accommodations in Bali that are Instagram-worthy and will enhance your social media presence without costing a fortune. From chic and modern villas to bohemian resorts, these options offer a range of styles and amenities to suit every traveler's preferences. So, whether you are seeking a cozy retreat or a chic and fashionable place to stay, these affordable accommodations in Bali are sure to delight.
1

Cara Cara Inn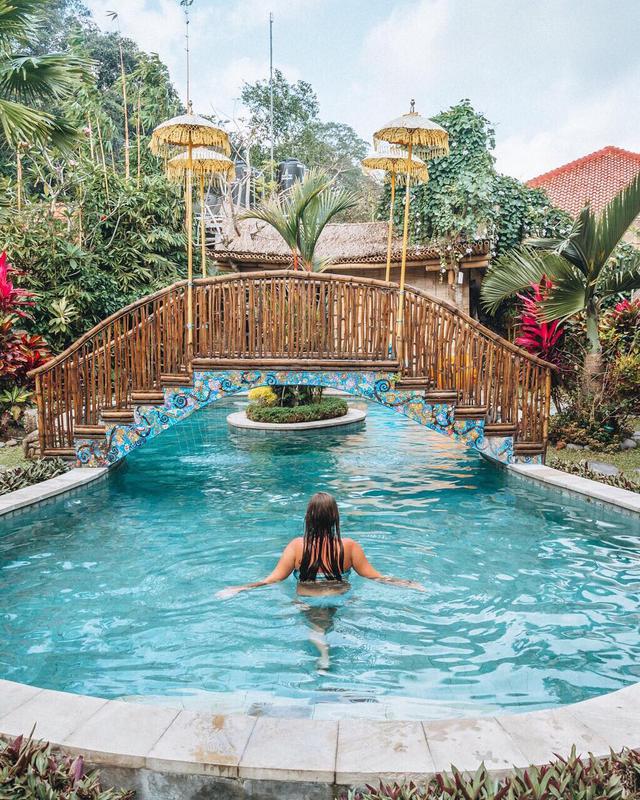 Photo by @caracarainn
If you are looking for fun-filled accommodations for your holiday with friends, the Cara Cara Inn is worth to try. Amidst the bustling Kuta, this vibrant boutique inn brims with many instagrammable spots in its every corner. Starting from its cabin-style room to its chic Cara Cara Bar and even a self-service laundry can be fascinating. Overall, Happy Times Are Here!
CARA CARA INN
Jl. Khayangan Suci, Kuta, Kabupaten Badung, Bali

IDR

378,000

(USD

26

) / room / night
Book via

2

Batan Sabo At Nusa Penida Island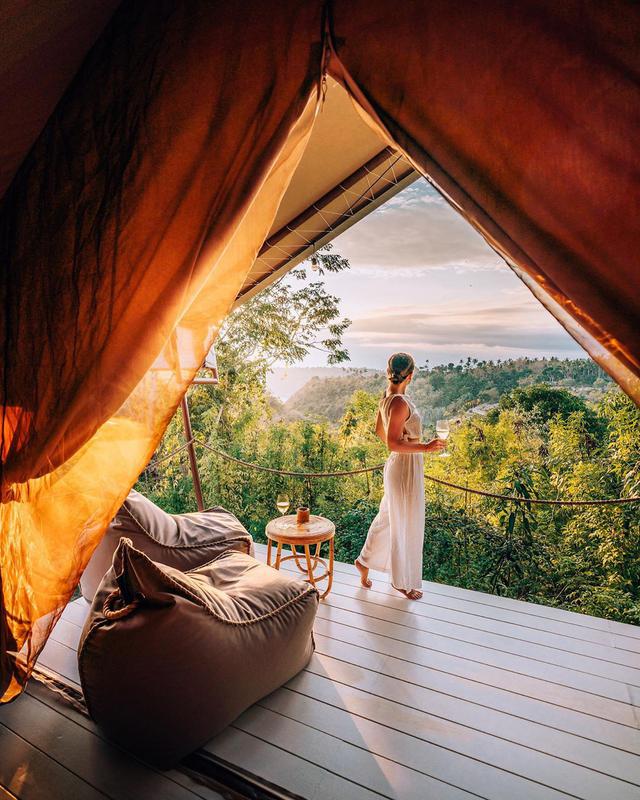 Photo by @morton_mac
Adventure lovers will love this new branded cottage. Facing the Indian Ocean, their triangle cabins spread a dreamy atmosphere. It's so rich with wooden use that will look elegance for a snap in style. A holiday with friends of 12 still can be accommodated here. Spend a day or two and we're sure enough it will be a holiday to remember.
BATAN SABO AT NUSA PENIDA ISLAND
Sakti, Nusapenida, Kabupaten Klungkung

IDR

1,512,000

(USD

102

) / room / night
Book via


3

Casa Avana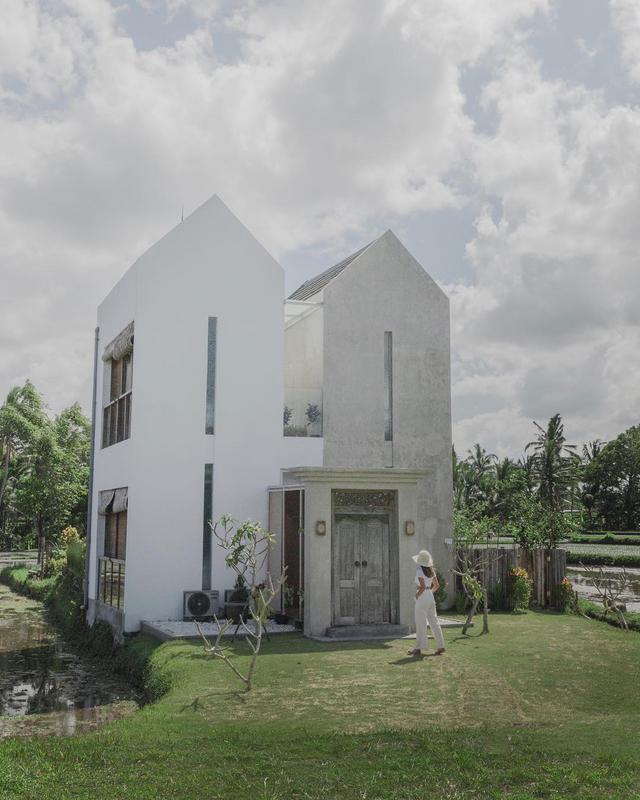 Photo by @beixin
This shared villa is set amidst a lush green rice field around 300 meters away from the main road. Tranquil but Lively. Green, white, and other heavenly colors united in here. Its every corner is a comfy zone with rich details to feed your instagram. Staying here? Peace seekers will hard to resist it.
CASA AVANA
Kemenuh, Sukawati, Kabupaten Gianyar, Bali

Price :

Approximately $35/room/night
Book via

4

Happy Together Bali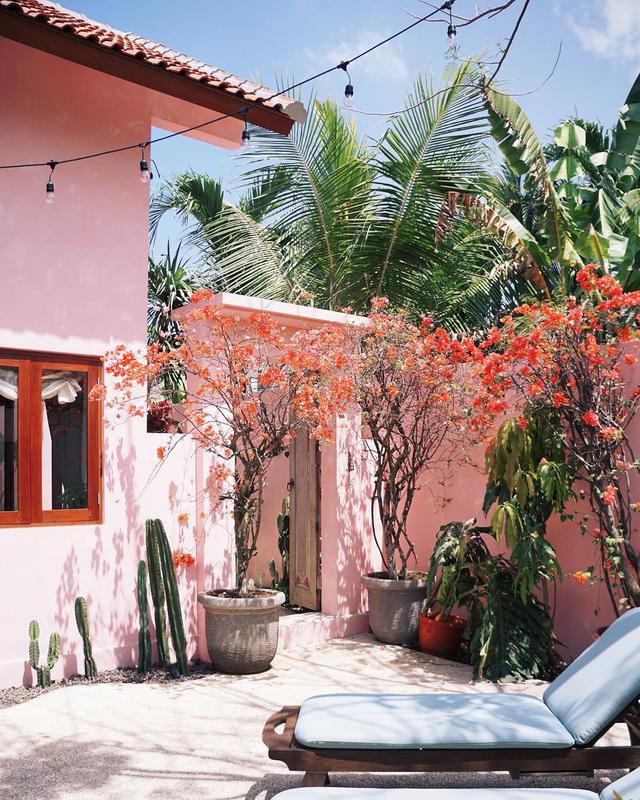 Photo by @happytogetherbali
After a long day trip, isn't a cool and comfortable room perfect to boost up your day? Try this modern and spacious loft style house with your friends. There are only two lofts available, fit a trip for 6 people. Its calming warm tones go harmoniously with other pop up colors as your camera roll on. You can't help but keep taking picture.
HAPPY TOGETHER BALI
Seminyak, Bali
- Google Maps

Price :

Approximately $86/room/night
5

The Apartments Umalas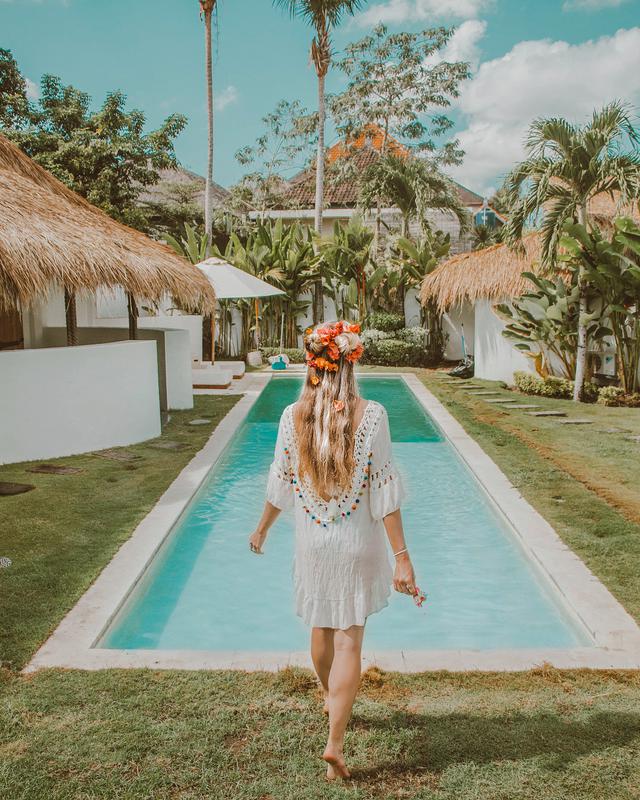 Photo by @theglobegoers
Want to stay in style but cannot go far from the happening in Bali? The Apartments Umalas can be a good escape. The dynamic Seminyak and the cozy Canggu are nearby. Meanwhile, this brand new boutique hotel has a deep attention to style and leisure; a perfect place to chill out while capturing good memories with your partner and friends.
THE APARTMENTS UMALAS
Jl. Umalas Tunon, Gang 5, Umalas, Bali

IDR

1,248,000

(USD

84

) / room / night
Book via

6

Casa Praia Bali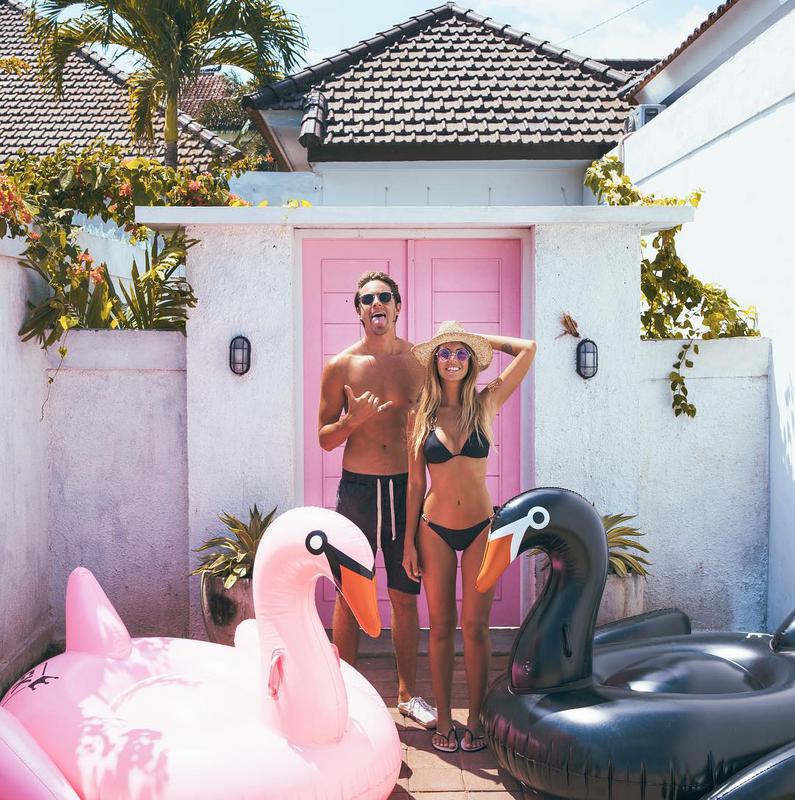 Photo by @barbarabrigido
Do you need a chic hideaway for fun with your buddies? Casa Praia Bali has almost all you need to make it memorable. Its detail is designed of your need of pleasure and a bite of paradise. Beach is only two minutes away while the entire house is facing a green rice field. It's a perfect mood booster of sharing your holiday with your friends through your feeds.
CASA PRAIA BALI
Canggu, Bali

Price :

Approximately $60/room/night
Book Now
7

The Sun & Surf Stay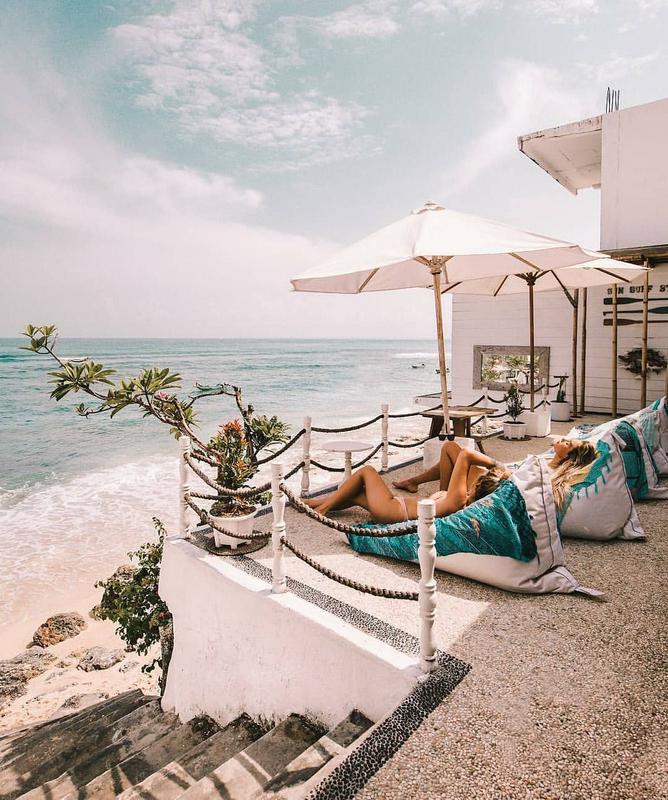 Photo by @sunsurfstay
The Sun & Surf Stay is about a beachfront retreat. This little paradise sets in the heart of Bingin Beach which has been a demanded surfing point for surfer in Bali. All rooms have unrestricted view to the ocean and sunsets will decorate its every afternoon. If you are a surfer and love taking pictures, this place will fulfill your madness for photography and the fun of surfing.
THE SUN & SURF STAY
Jl. Pantai Bingin, Pecatu, Badung, Bali

Price :

Approximately $70/room/night
Book Now
8

Brown Feather Hotel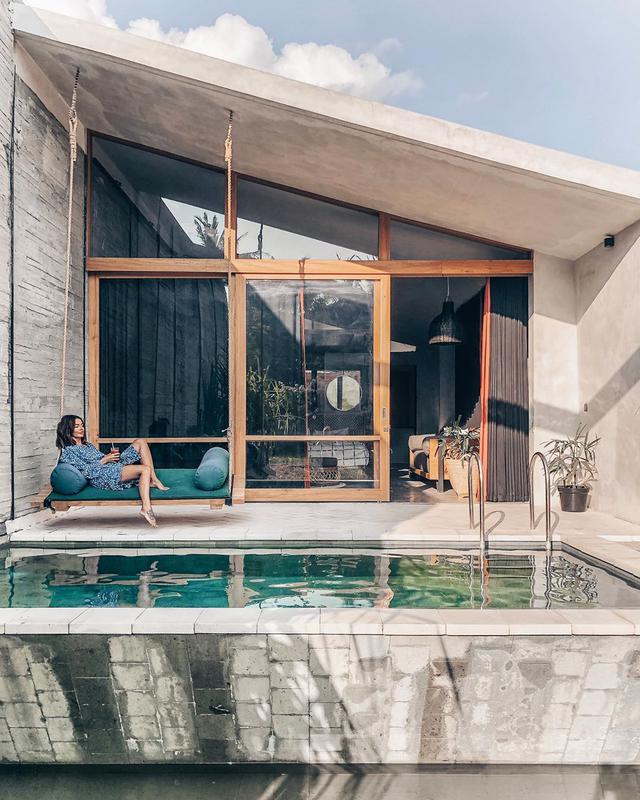 Photo by @rereori
Find your comfort zone here at Brown Feather Hotel! This two-story boutique hotel has made green and white dominating; the small garden adds a charming vibes throughout the accommodation. It is located only 5 minutes away from Seminyak dining experience. It's a big yes for vintage and antique admirers.
BROWN FEATHER HOTEL
Jl. Batu Belig No. 100, Kerobokan, Kuta, Bali
Book via

9

Luvi Resort & Villa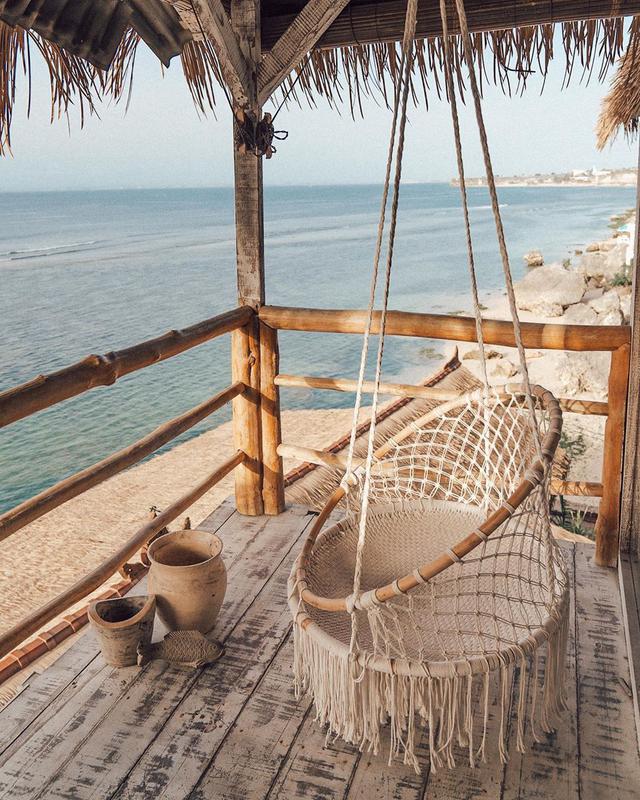 Photo by @iqblmghny
Want to please your eyes with a blend of culture and nature? Try this unique Luvi Resort Villa. Loving Indonesia has brought rumah Lumbung as the Luvi Resort's trademark. Beautifully detailed with a unique Indonesian style interior, the resort brought up the value of home away from home. Literally instagrammable.
LUVI RESORT & VILLA
Jl. Raya Denpasar Gilimanuk KM105 No. 8, Desa Melaya, Jembrana, Bali
- Google Maps

Price :

Approximately $33/room/night
---