A holiday in Bali is an experience that many travelers dream of. For those visiting for the first time, the excitement of arriving on this stunning island can be overwhelming. To ensure that your first trip to Bali is memorable, we have compiled a list of travel tips specifically for first-time visitors to the island. Whether you are seeking recommendations on what to see and do or simply looking for ways to make your vacation more enjoyable, our tips are designed to help you make the most of your time in Bali.
1

Better Book In Advance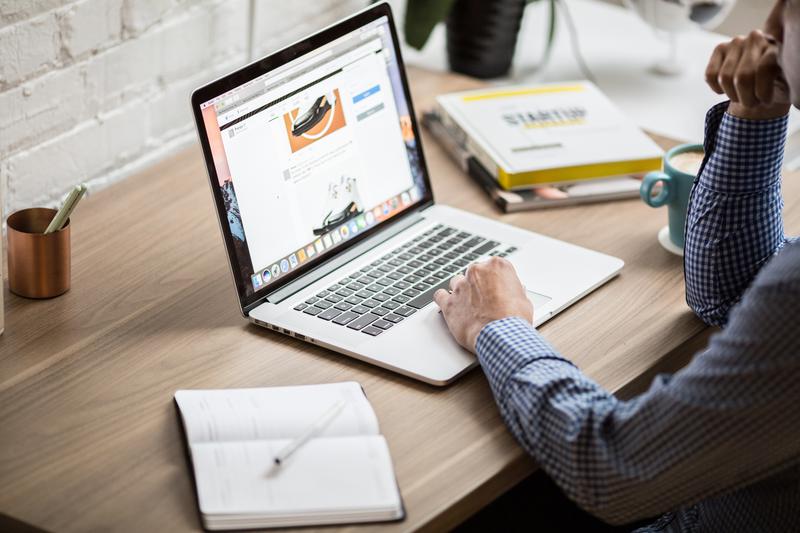 Photo by Pexels
Coming to Bali between July, September and December, a first-time traveler may need extra patience. It can be rather difficult to find a hotel, the price also skyrocketed due to the peak season. So, instead of being confused about finding accommodation when you arrive in Bali, it's better to book the hotel you want in advance. It also works best in low season; as your accommodation is well-arranged, you have more time to have fun.
2

Check Out Bali Weather Forecast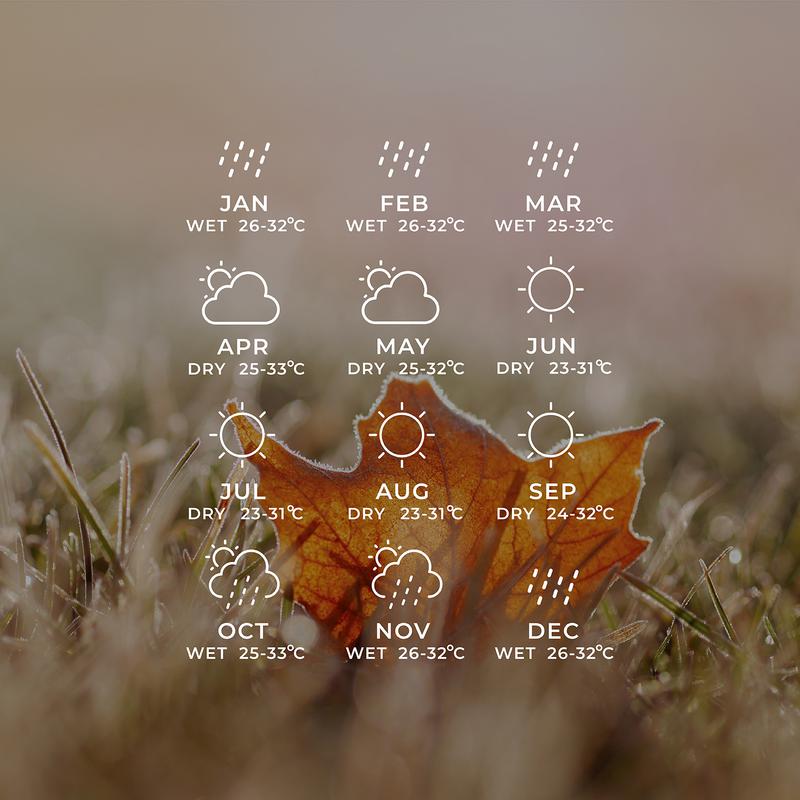 Photo by @baligasm
It's important for you to know what weather that will welcome you in Bali. Most people visit on July, August, and September when this island have more sun shines. For some others, they take it in other months like November to March when rain often visits. And if your time falls on the rainy season, catch some tips here 9 Things You Should Know During Wet Season in Bali!

3

Buy A Sim Card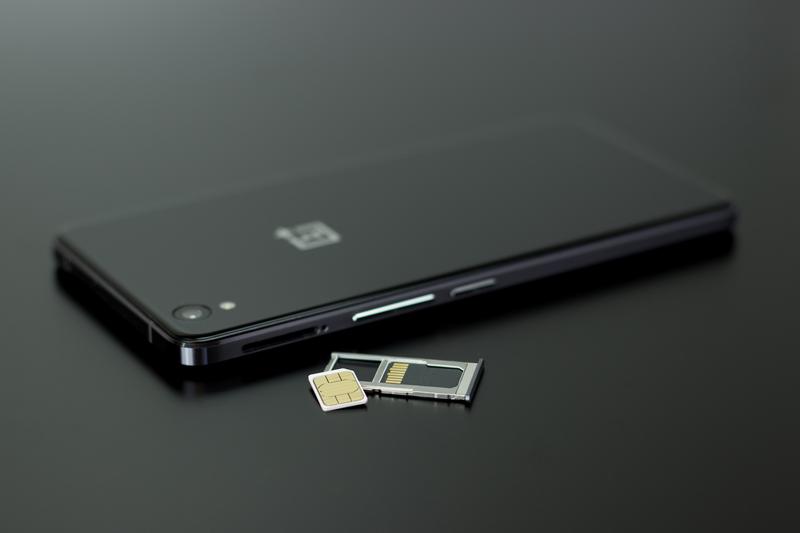 Photo by Pexels
For your convenient trip, you might need a local sim card or rent 4G LTE Wifi Device to stay connected overseas. It's not expensive at all and is very easy to find in Bali. Find one in roadside shops or you can even get them at the airport. For a better experience, use Telkomsel. It's recommended among all!
4

Exchange Your Money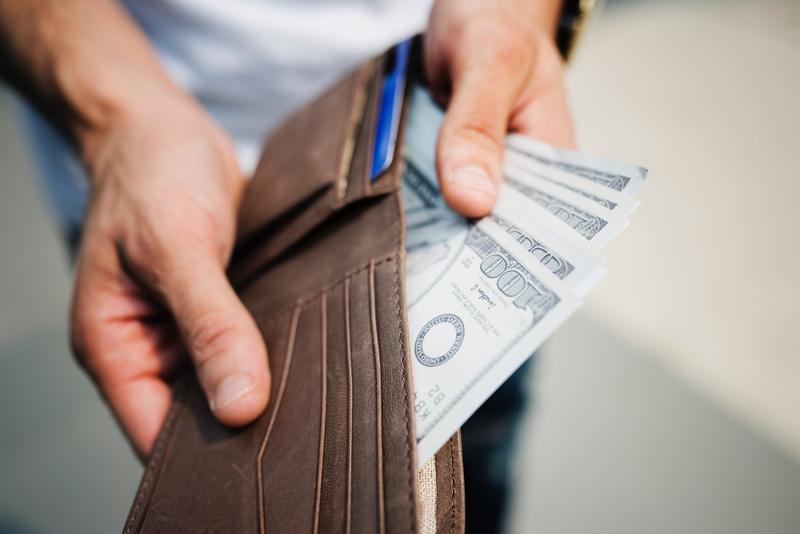 Photo by rawpixelcom Pexels
As you are in Bali, you'll need money in IDR. You'll find a lot of money changer easily in Bali but better see an authorized money changer like The Central Kuta or Maspintjinra Money Changer. They usually have the most updated and competitive rates. They take no commissions, as well as good service and security.
5

Download Gojek Apps Or Grab Apps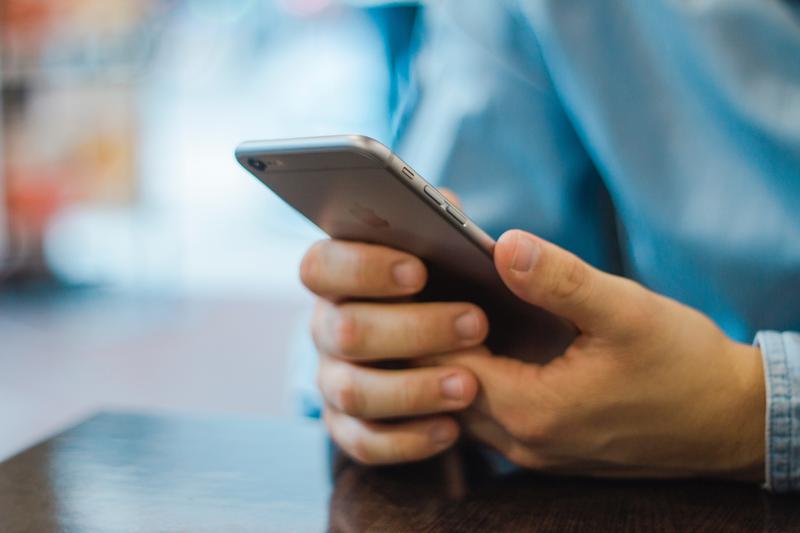 Photo by Adrianna Calvo from Pexels
Great holiday needs good transportation too. So let your wallet not break down by downloading the Gojek Apps or Grab Apps. Aside of cost lower than taxi; this application makes transactions transparent and easy. But, if you plan for a full day tour to other part of Bali (east or north Bali), better take a car rental with driver. It's much cheaper for sure.
6

Try Out Bali'S Iconic Cities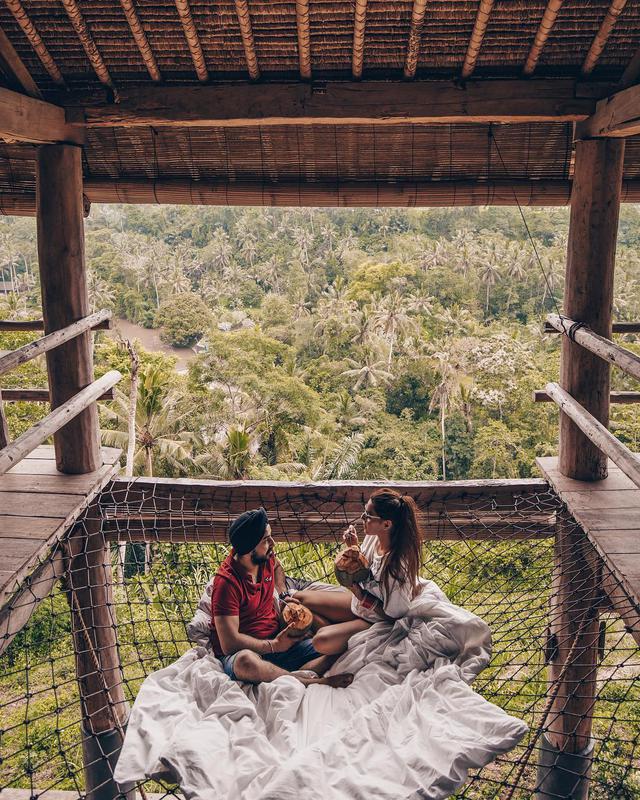 Photo by @lubimov_photo
While you are in Bali, why don't feel different glimpse of Bali through its different cities? Spend a day or two in Kuta to taste the naughty side of Bali. Many bars and nightlife starts when other parts of Bali begin to sleep. Seminyak has those high-end restaurants and hotels for luxury stay. While the cozy Canggu suits your need of an easy outstanding stay. And, if you are looking for luxurious solitude, escape to Ubud! There you'll get close to the real Bali where culture, luxury and nature get along in harmony.
7

Take A Day Trip To Nusa Penida Island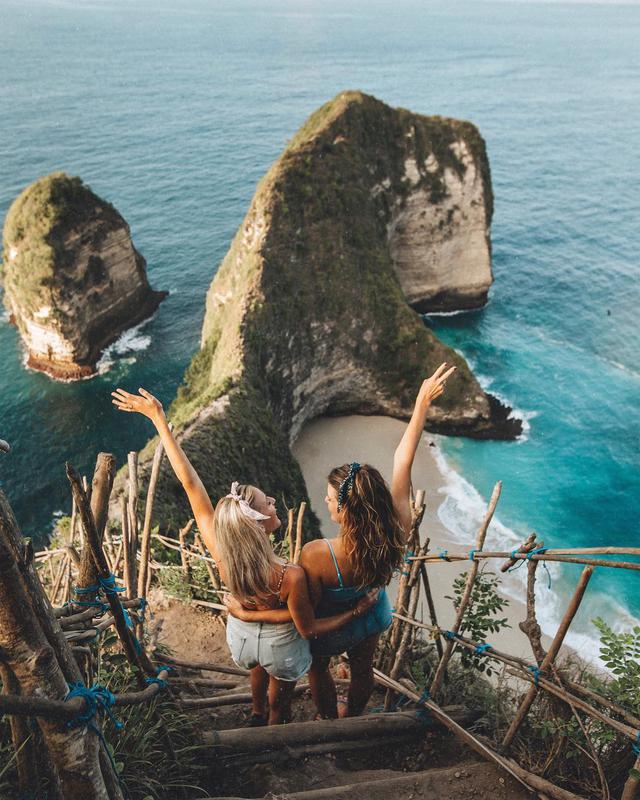 Photo by @taramichellebrose
Also complete your vacation in Bali's hidden treasure, Nusa Penida Island. You can expect white-sand beaches with crystal blue water, high coastal cliffs drop and less-touched nature. To experience this island at its best, it's better to spend one or two night there. You can plan for a visit to the famous Broken Beach or even do a Manta Rey snorkeling. We can help you to arrange your tour; try checking our Deal Nusa Penida
8

Take A Temple Tour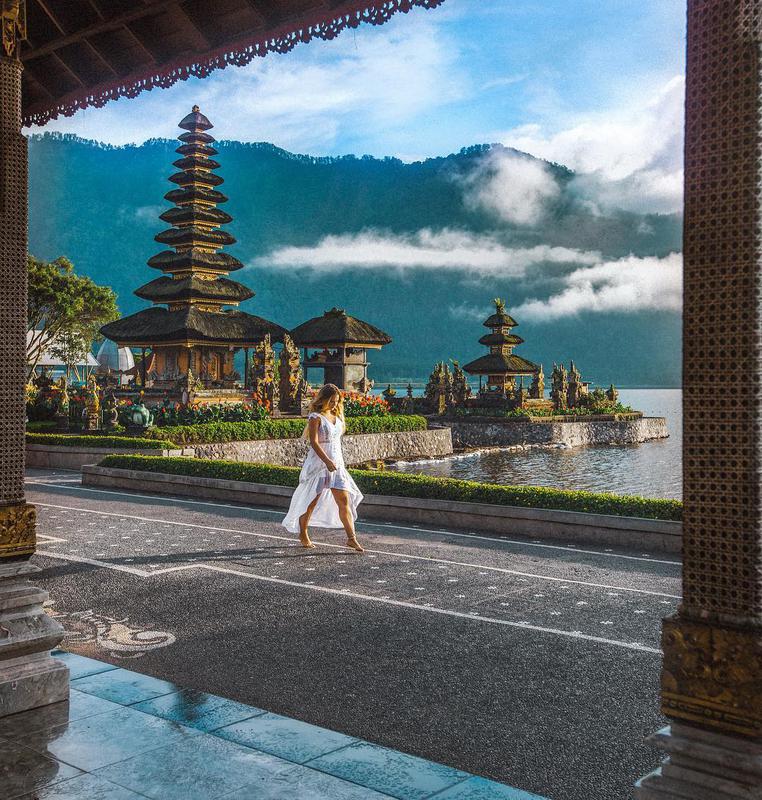 Photo by @moniqmusic
Bali trip without a temple tour sounds like making an apple pie without apples! Something's missing. Bali is named as the island of thousand temples for a reason. So get close to Bali's culture by visiting one or two beautiful temples on this island! Confused which to visit? Check out our guide of Must See Temples in Bali.
9

Basic Rules In Visiting A Temple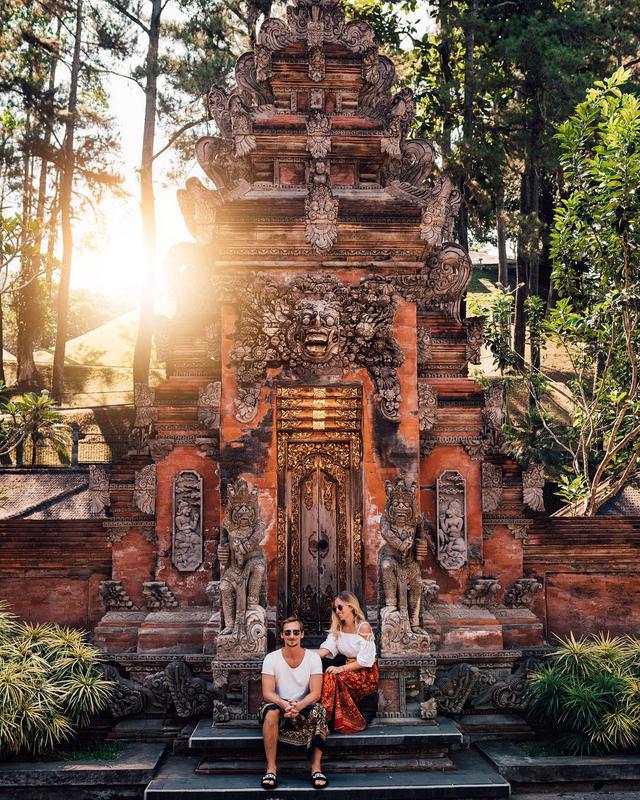 Photo by @stefanfaullend
We all know that temple is a sacred place for Balinese. There are some unwritten rules you need to follow when you visit one. First, please make sure that you are "clean"; you are not in mourning state or is in monthly period (for women). Wearing proper clothes is also better; wear sarong to cover you lower body and sash on your waist to immerse in Balinese Culture.
10

Eat Like A Balinese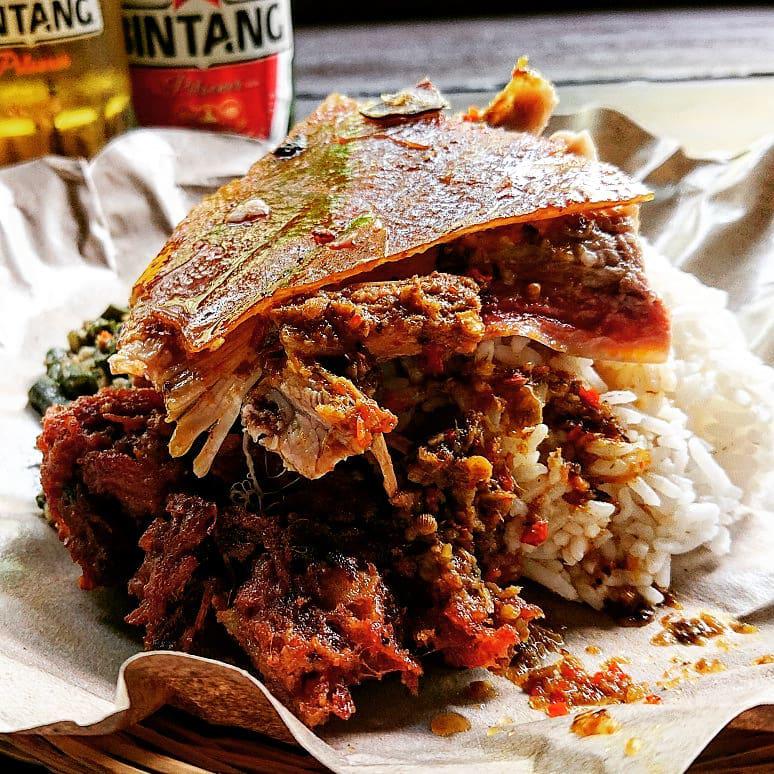 Photo by @alvinhunterl
Visiting Bali is incomplete without trying to eat like a local. There're lots of typical Balinese food that's worth to try; ranging from the famous Suckling Pigs to Balinese Mixed Rice (rice served with various side dishes and sambal) which is easily found in Bali. If you go to a local restaurant, it cost around IDR 25K per portion. Don't forget to ask for 'tidak pedas' (means not spicy), if you are not used to spicy food! It'll definitely save you from long visit at the bathroom. Check out our Must try Local Foods that you can't miss while you are in Bali. Other must visit restaurants, check our recommendations.
11

Chill Out At Beach Club

Photo by @loly_has_ig
After your long days in Bali, get an escape to one of the best beach clubs in Bali. This island brims with many fancy beach clubs that offer luring white sand, tasty cocktails and bites, and some serves you unmatched sunsets. Maybe one of them is on your bucket list? Just try it out! Yet, if you are still confused about which one to visit, try reading our reviews about Best Beach Clubs in Bali.
12

Balinese People Are Super Friendly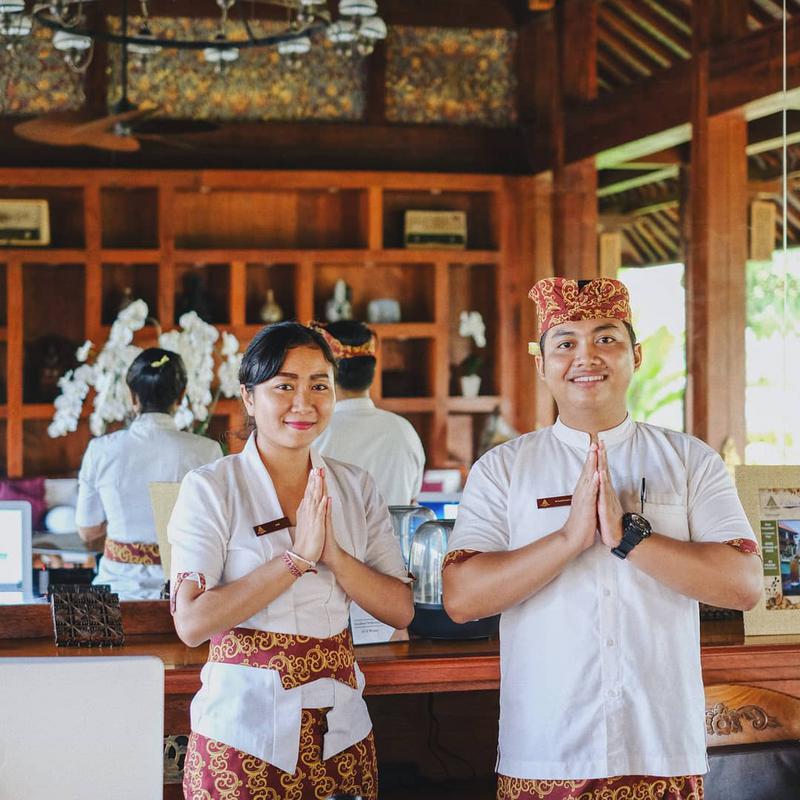 Photo by @thealantarasanur
It's not a secret anymore that Balinese are warm and super friendly. Smile is like a politeness language that all Balinese do. So don't hesitate to greet a Balinese, at least you will get a sincere smile in return. And, be aware that there are many Ketut and Wayan as Balinese share common name as an identity. So, explore Bali and get your Balinese friends soon!
---