Bali is renowned for its captivating charm and unique character, making it an ideal destination for a memorable vacation. Whether you prefer to be near the beach or nestled in the cool uplands, the island has a variety of accommodations to suit your preferences and needs. If you are planning a beach holiday in Bali, be sure to check out our selection of the best beachfront hotels on the island. These options offer a range of amenities and services to ensure that you have a comfortable and enjoyable stay.
1

Sofitel Bali Nusa Dua Beach Resort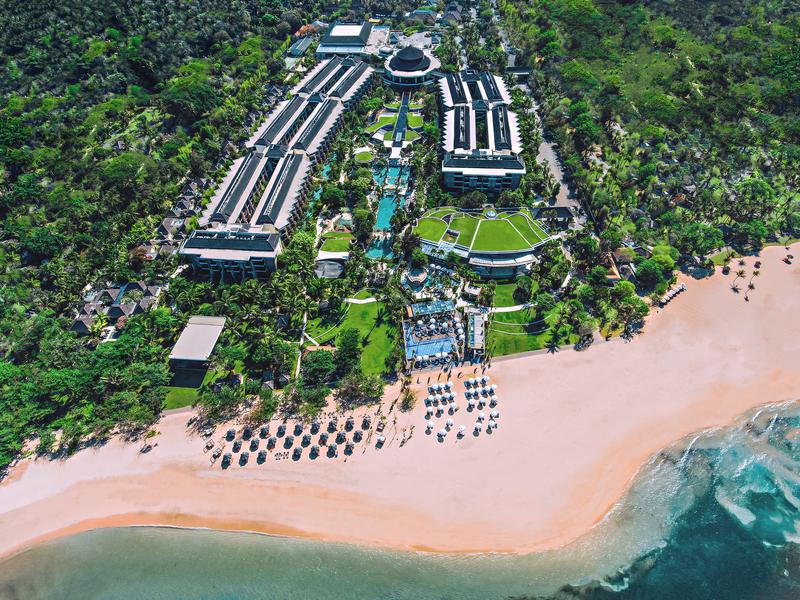 Photo by @sofitelbalinusadua
First and foremost, it's for you who are craving for a sophisticated beachfront vacation, Sofitel Bali Nusa Dua Beach Resort is the right place to stay. The touch of French Elegance that goes naturally with the unique Balinese culture within this lavish resort is an amazing blend that waits to discover. The unique natural setting allows you to enjoy the views of Indian Ocean while stroll around their verdant green garden against the immaculate stretch of white sand, and don't forget to try their tasty brunch, one of the best brunches in the world by Condé Nast Traveller. Fabulous! How can you resist yourself from coming here?
SOFITEL BALI NUSA DUA BEACH RESORT
Lot N5 ITDC Tourism Complex Nusa Dua, Badung, Bali 80363 Nusa Dua Indonesia

Price :

start from approx USD 235/room/night
Book Now
2

Amankila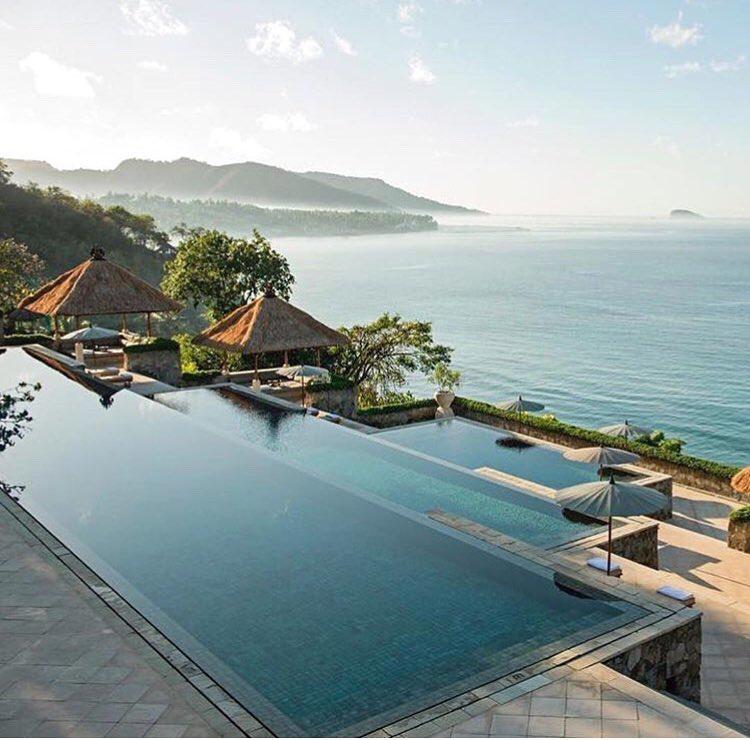 Photo by @amankila
If you wish to spoil in a defined luxury, consider the Amankila. Being one of Aman destinations, this exceptional retreat offers a secluded atmosphere of the south eastern coast of Bali. The rooms are laid out as individual villas connected by elegant walkways and the three pools that inspired by the terraced rice field of Bali is just amazing. Moreover, as an Aman hotel, everything is of a very high standard, staff, service and food. Stay here once and feel like royal!
AMANKILA
Manggis, Bali, Indonesia

Price :

start from approx USD 930/room/night
Book Now

3

The St. Regis Bali Resort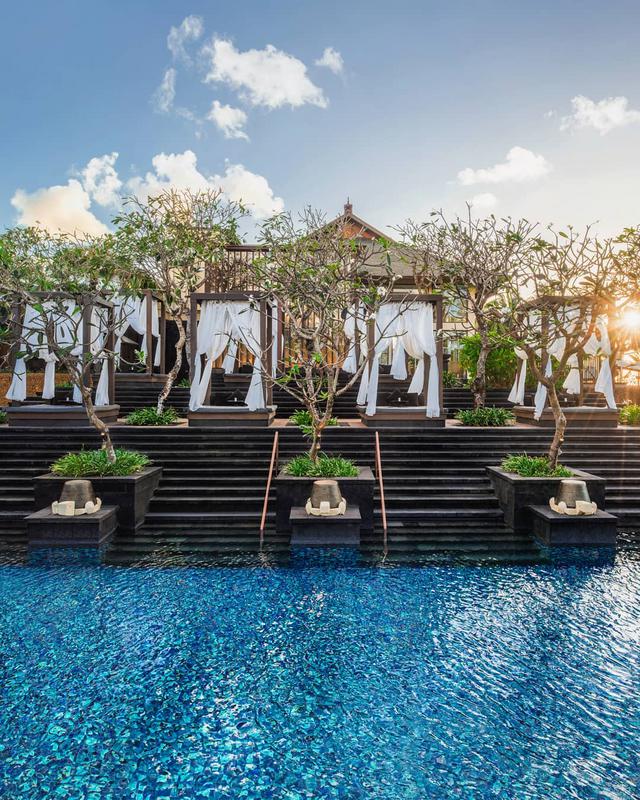 Photo by @stregishotels
When you miss the calming beach atmosphere, escape to the St. Regis Bali. Immerse yourself in the heritage of luxury with a soothing view of the Indian Ocean before your eyes. Its iconic 3668 square meters of blue sea lagoon is the best for an amazing vacation. And, the 123 beautifully appointed suites and villas well matched the superb culinary offer includes its wonderful breakfast. Don't forget to relax yourself in its exclusive St. Regis Spa and enter a mystical sanctuary for body and soul. What a wonderful way to experience Bali!
THE ST. REGIS BALI RESORT
Kawasan Pariwisata Nusa Dua lot S6, Nusa Dua

Price :

start from approx USD 460/room/night
Book Now
4

The Apurva Kempinski Bali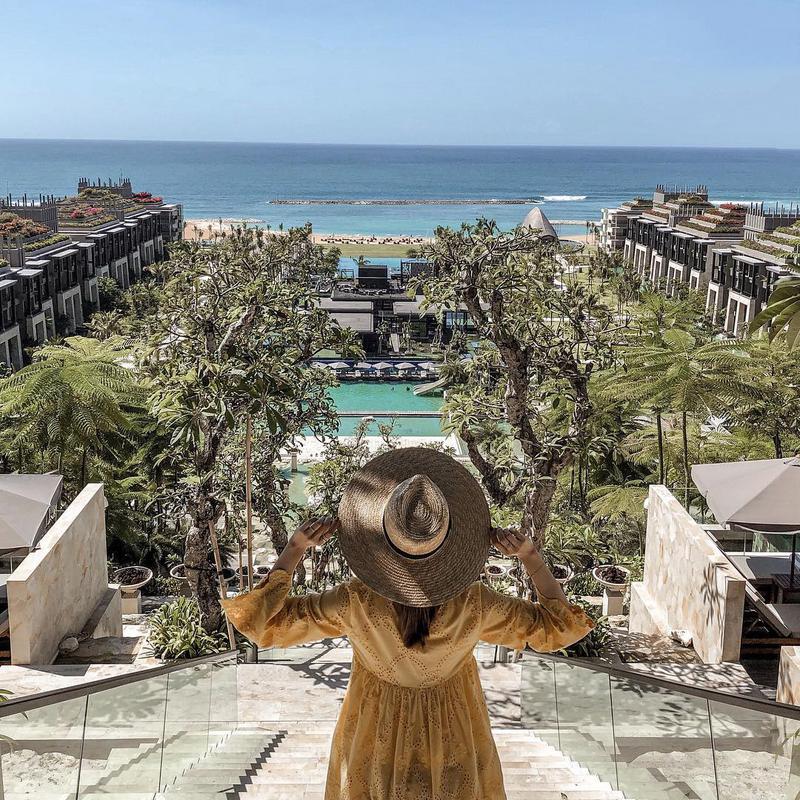 Photo by @chantelle0417
Looking for something new? Well,Try the The Apurva Kempinski Bali! This newbie among the Bali tourism destination stands atop the cliff of Nusa Dua with view of the unparalleled beauty of the Indian Ocean. It is majestic as what its name says, "Apurva" that means "unique and magnificent". Featuring its 475 iconic rooms, this elegant five-star resort offers the essence of beachfront luxury with abundance view of lavish gardens and Indian Ocean. The tailored made experience is set for your ultimate Bali stay.
THE APURVA KEMPINSKI BALI
Jl. Raya Nusa Dua Selatan, Nusa Dua 80361, Indonesia

Price :

start from approx USD 250/room/night
Book Now
5

Ayana Resort & Spa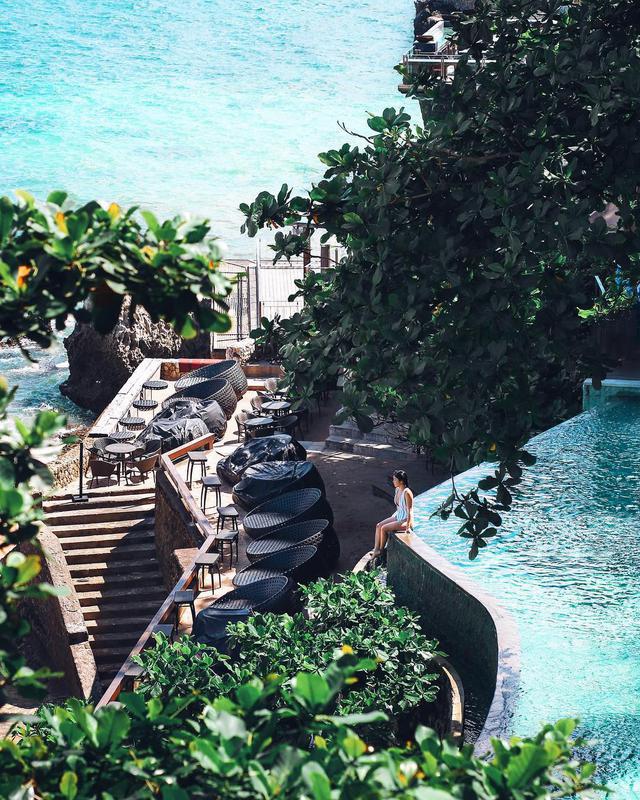 Photo by @edrick.mark
Who doesn't know Ayana? This award-winning resort set on 90 hectares of cliff-top land that perched above Jimbaran Bay. This beautifully appointed resort is just instagrammable. Its river pool and the Rock Spa seem right to be on everyone bucket list, whilst The Rock Bar is among the world's top 30 best hotel bars. Sits above 14 meters above the ocean, this iconic cliff top bar offers selections of fabulous cocktails that's perfect for a fantastic golden time, it's just the place to be. Anyway, Ayana Resort & Spa is a dream getaway for everyone who wishes to have an upscale Bali experience!
AYANA RESORT & SPA
Jl. Karang Mas Sejahtera | Karang Mas Estate, Jimbaran 80364, Indonesia

Price :

approx USD 460/room/night
Book Now
6

Banyan Tree Ungasan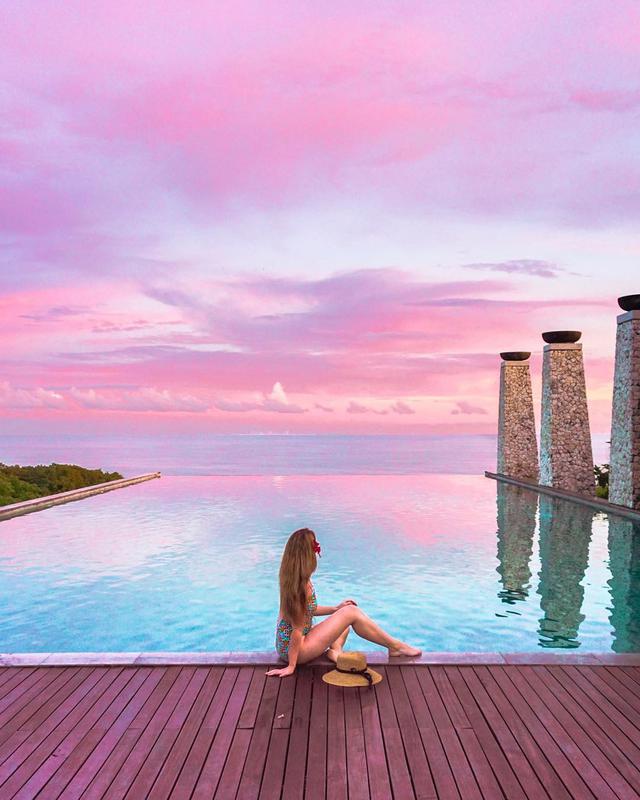 Photo by @agirlwhoblooms
There's great way to enjoy Bali as a whole, stay at Banyan Tree Ungasan. Being one of the up-class hotels, the Banyan Tree promises you true relaxation with a distinctive Balinese touch. The undeniable natural beauty can be yours morning greeting every day; say it the calming blue Indian Ocean with its luring white sand beaches. Besides, there are many that you can try here such romantic dinner under the starry sky, relaxing spa treatment with your loved ones, and many others; and all of them set for your ultimate Bali holiday.
BANYAN TREE UNGASAN
Jl. Melasti | Banjar Kelod, Ungasan 80364, Indonesia

Price :

start from approx USD 584/room/night
Book Now
7

Four Season Resorts Jimbaran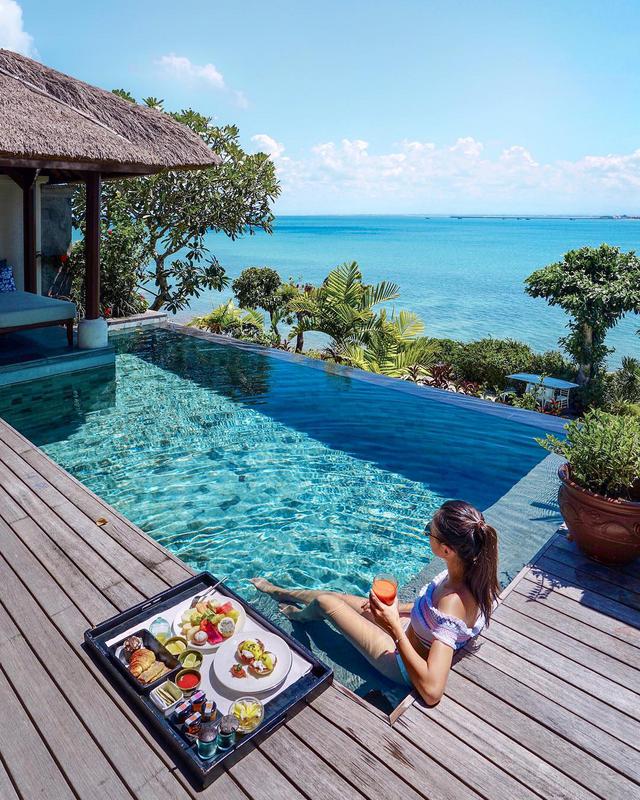 Photo by @michutravel
Have you ever thought of staying at the Four Season? If yes, do it! This five-star hotel is among Top Hotels in Asia in the Conde Nast Traveller Readers' Choice Awards 2018. Featuring its 156 villas, the Four Season Jimbaran let you immerse in Balinese culture but never left the essence of luxury. Lying in a comfortable bed, strolling around with view of the Indian Ocean as far as your eyes on, and the best part is you can have your own infinity pool. Plan your stay here soon!
FOUR SEASON RESORTS JIMBARAN
Jimbaran Bay | Kuta Selatan, Jimbaran 80361, Indonesia

Price :

start from appro. USD 1,170/room/night
Book Now
8

Alila Seminyak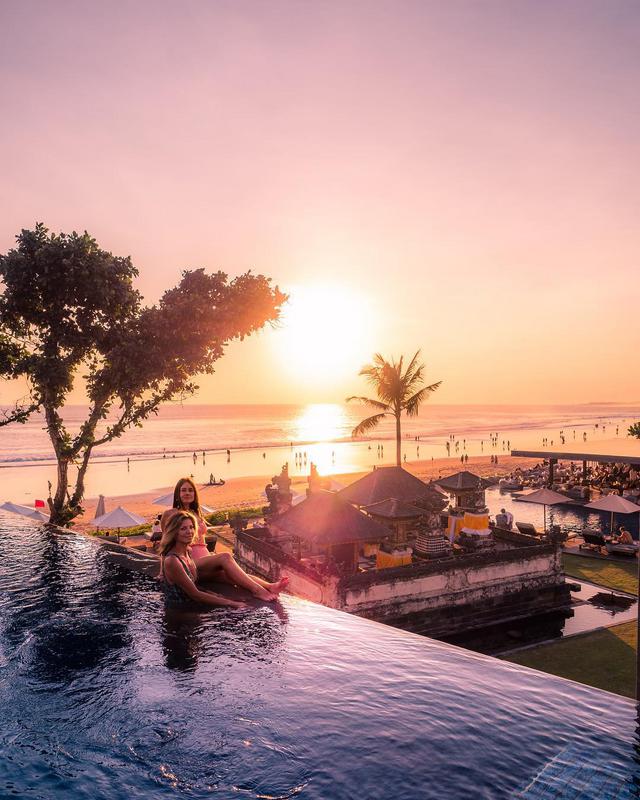 Photo by @kotravellers
The Alila Seminyak is one you can consider when you think about a beachfront vacation. The hotel's contemporary architecture blends well with the green surrounding and wall-hugging plants. Its stunning location lets you experience spectacular sunset set against the crashing waves. Meanwhile, the resort's infinity swimming pool that overlooking the Indian Ocean is perfect to taste Bali's tropical heat which you fall in love with.
ALILA SEMINYAK
Jl. Taman Ganesha No 9, Seminyak 80361, Indonesia

Price :

start from approx USD 320/room/night
Book Now
9

Plataran Menjangan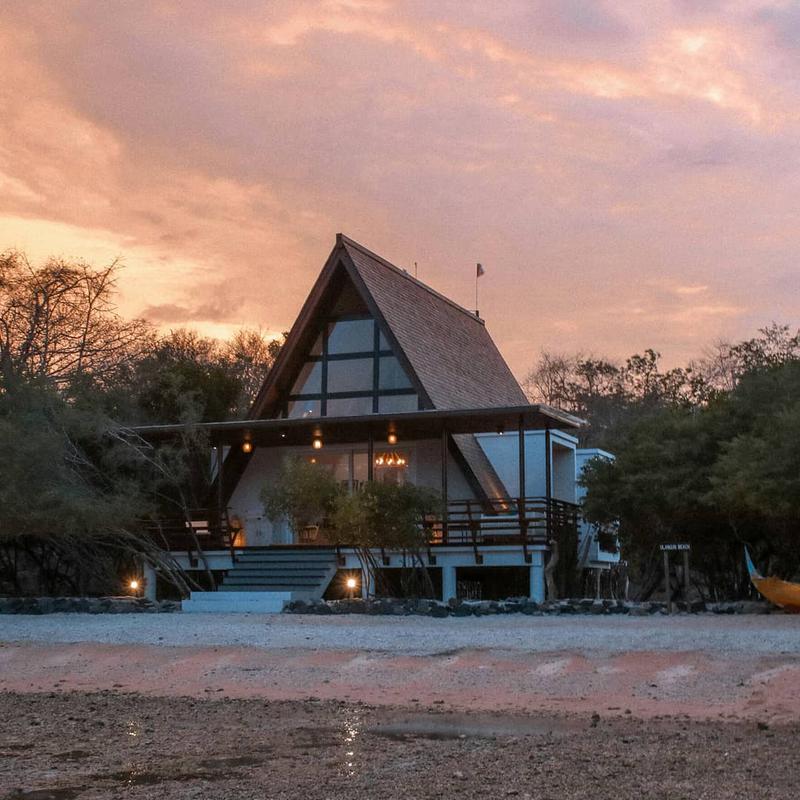 Photo by @pl.menjangan
Escaping the hustle bustle city, why don't you try the Plataran Menjangan. Offering a secluded retreat within the protected sanctuary of West Bali National Park, the resort's atmosphere simply smell peace. This eco retreat offers an intimate privacy and comfort at its iconic joglo villas with ample of space amidst the forest or seaside. So much to experience here, starting from diving in crystal clear water to a romantic cruise whilst catching the stunning sunset. Overall, The Plataran Menjangan is where you can experience luxurious solitude and nature at its best, beautiful and untouched.
PLATARAN MENJANGAN
West Bali National Park, Jl. Raya Seririt – Gilimanuk, Gerokgak, Singaraja,

Price :

start from approx USD 170/room/night
Book Now
---