Have you discovered the charming paradise of Nusa Lembongan Island in Bali? While the popular destinations of Seminyak, Jimbaran, and Kuta offer many attractions, there are many other areas of Bali that hold interesting stories and are worth exploring. If you are unfamiliar with Nusa Lembongan Island, we encourage you to read our travel guide, which includes information on how to get there, things to do, and tips for a memorable trip. Discover the hidden gems and unique experiences that Nusa Lembongan has to offer.
1

Getting There?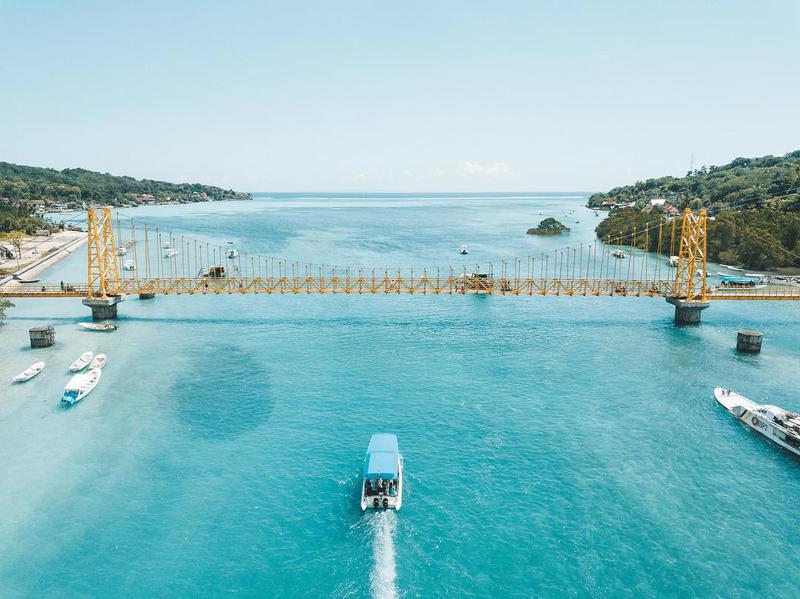 Photo by @saltywings
Nusa Lembongan is a small island located in the southeastern part of the island of Bali, which is still part of Klungkung Regency. To get there, you need to take a boat from the port, one of which is on the Sanur Port and it takes only around 30-40 mins. You will arrive at the port of Jungut Batu or Mushroom Bay. Check down here for the daily boat schedule!

Boat Schedule from Sanur Port - Jungut Batu Port - Sanur Port

Sanur Port to Jungut Batu
08:00
09:00
12:30
16:00
Jungut Batu to Sanur Port
08:00
10:30
15:00
17:00
Boat Schedule Sanur Port - Mushroom Bay - Sanur Port
Sanur Port to Mushroom Bay
08:30
09:00
09:30
10:30
11:30
13:00
14:30
15:30
16:30
17:30
Mushroom Bay to Sanur Port
07:00
07:30
08:00
09:00
11:00
13:00
14:30
15:30
16:00
16:30
2

Where to Stay?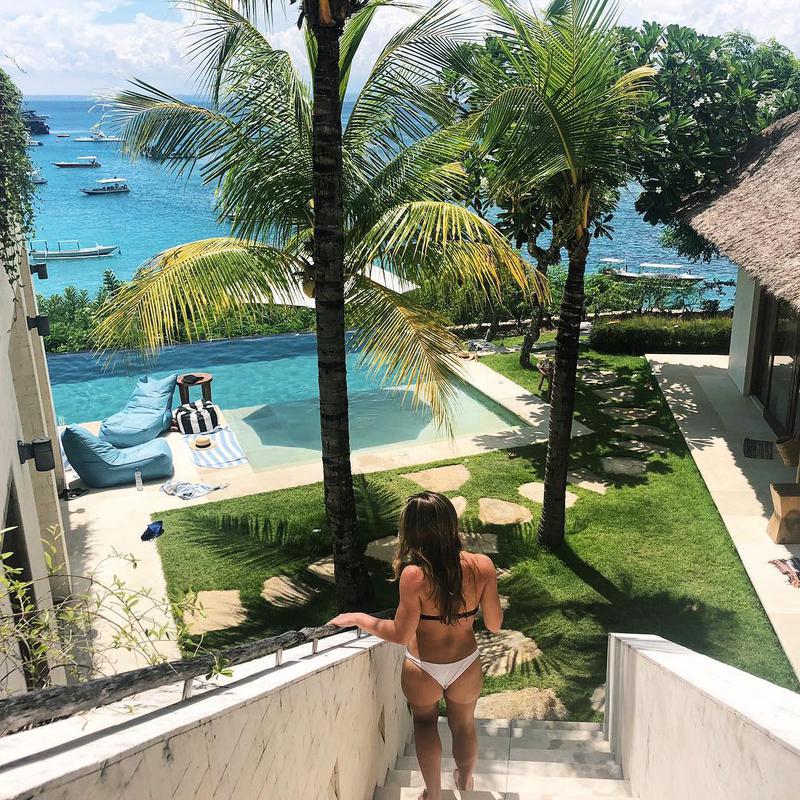 Photo by @daledrinkwater
Although the island is small but don't get it wrong, there are many hotels that you can choose from. Starting from pocket-friendly homestays to resorts with even 5-star facilities are available there. The budget that needs to be allocated is also varied, starting from IDR 200,000 to millions of rupiah. So adjust it to your budget!

See here for wallet-friendly accommodation but no less beautiful which is nearby Jungut Batu Beach and Mushroom Bay:


3

Getting around the Island?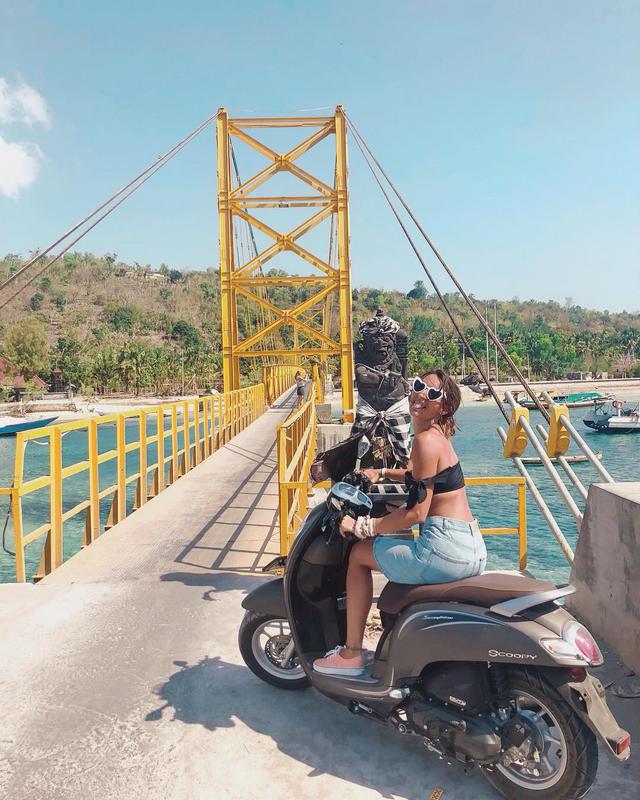 Photo by @jess__vlz
The best way to getting around the island is by scooter. When you have scooter with you, all destinations are accessible. With around IDR 75,000 - IDR 100,000 per day, you can rent a scooter for a more adventurous experience.
4

Lembongan Ceningan Tips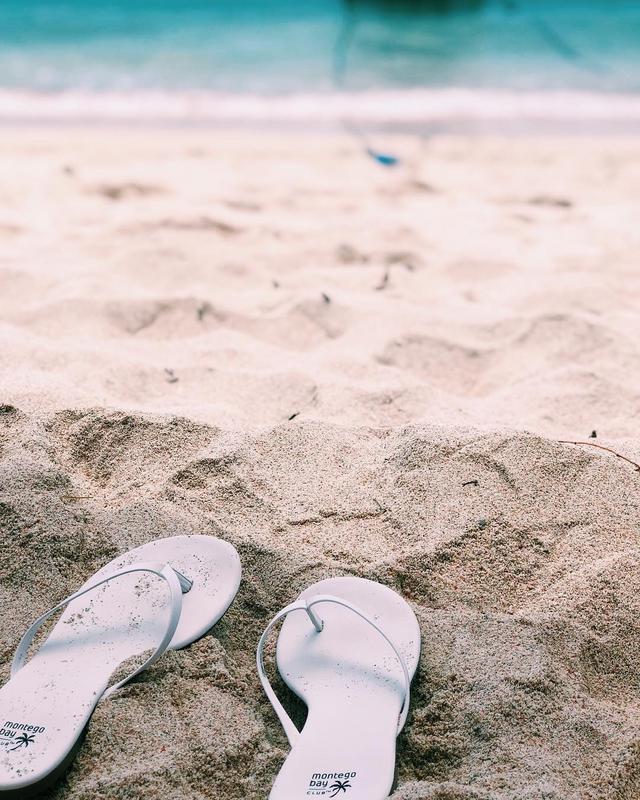 Photo by @ktok_70_
As the island is still growing, ATM machine installation is still rare. So you should prepare more cash.
When hanging out on this island, you can save your heels and use sandals for a relax hangout along the white sand beach and enjoy the beauty of the incomparable landscape.
You also need a dry bag as getting on and off the boat is a 'wet landing' on the beach.
5

Things to Do in Lembongan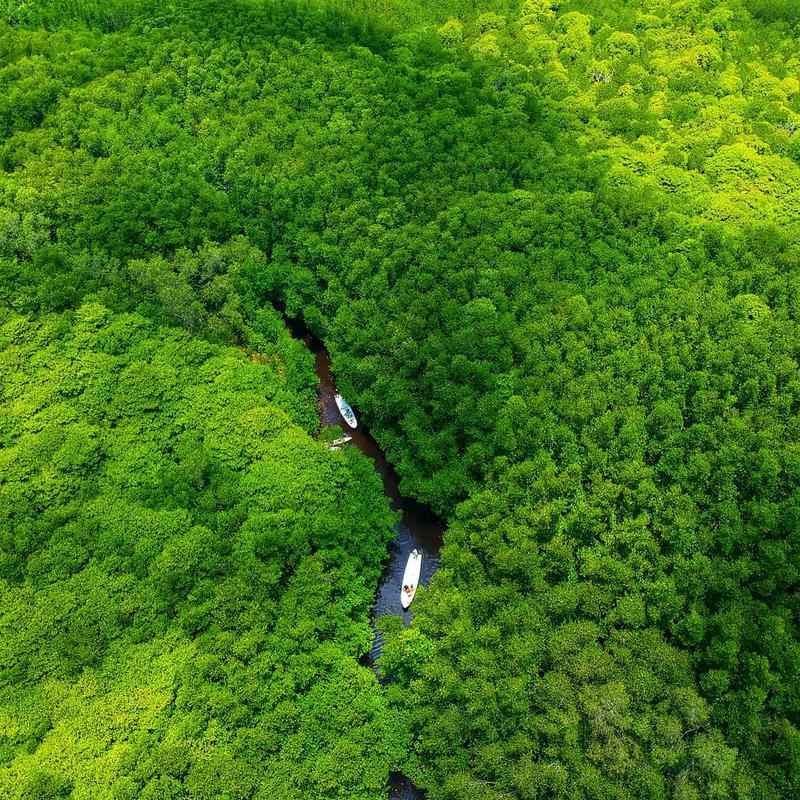 Photo by @aryawiznu
1. Snorkel with Mantas
Snorkeling with Mantas is not only available if you are in Nusa Penida Island. The Nusa Lembongan also offers a snorkeling tour to Manta Point, Mangrove Bay and Crystal Bay. The Manta Point let you get closer to the beautiful giant creatures.

2. Go on a Boat into the Mangrove Forest
One popular tourist destinations in Nusa Lembongan is the Mangrove Forest. It gives a different feeling as you explore the forest area over a canoe or boat. Even though you go in the mid-day, it wouldn't be that hot because you go under the shade of the mangrove trees. Do not forget to capture your moments here!

3. Go across the Yellow Bridge to Nusa Ceningan
Yellow bridge has been one of Nusa Lembongan's icons. It connects the Nusa Lembongan to its sister island, Nusa Ceningan. First built in 1996 and had collapsed in 2016, now the yellow bridge can only be passed by scooters and bicycles. Become one of the instagrammable spots in the city, many visitors took photos before they crossed the bridge.

4. Take a photo of the Devil's Tear
Watching the waves crashing and blowing up at this popular spot is one thing you should try at Nusa Lembongan. It takes less than 10 minutes from the city center to the Devil's Tears. It also offers a stunning sunset with epic reflection of the natural pools.

5. Explore the Seaweed Farms
Nusa lembongan is also known for its seaweed farms - an important industry on the Island. You can get to know the seaweed's journey before being harvested. You can see the seaweed farms in Jungut Batu and in the channel between Nusa Lembongan and Nusa Ceningan.

6. Visit Dream Beach
You need to visit this very dreamy beach once. It's about 600 meters from the Devil's Tears. Try swimming in the decent shore break waves here to enjoy your time and make it memorable.

7. Catch Sunset at Sandy Bay
Another secluded beach at this little island is the Sandy Bay. It's famous for its unmatched sunset. There you can also visit the fame Sandy Bay Beach Club to enjoy the sunset after having a well-deserved lunch or waiting for a memorable dinner.

8. Take a Beach Club Cruise
Actually there's another great way to enjoy Nusa Lembongan; taking a beach club cruise. Experience the fabulous cruises with the Bali Hai Cruise and Waka Sailing Cruise. Indeed, it's a way to enjoy this island in luxury.

9. Surfing on Nusa Lembongan
Having the world-class waves making the Nusa Lembongan been one of favorite spots for surfing. Beginner surfers should be really careful here as it's more fickle than other Bali waves. There are some surfing spots that you can choose from i.e. Playgrounds, No Man's, Shipwrecks, and Lacerations.
---