Bali, often referred to as a paradise on earth, boasts a variety of destinations that offer their own unique charms and attractions. As you plan your trip to this Indonesian island, consider exploring the following 12 top destinations in Bali, each of which has its own distinct character and atmosphere.
1

Ubud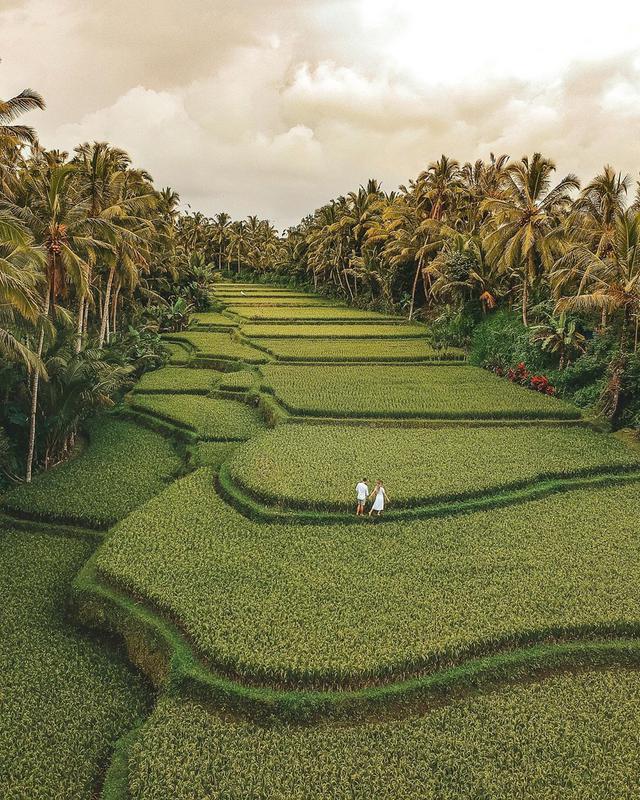 Photo by @travelustbyus
One of the famous destinations that you need to visit in Bali is the idyllic Ubud. Being the center of Bali's cultural attraction, this village offers beautiful landscapes, timeless culture and local tradition for its admirers. It has many choices for stunning villas, budget stay, up to five-starred hotels. You can do many things here; starting from culinary voyages, swing over a valley, yoga, shopping, etc. Thus, it suits anyone who wishes for a sophisticated escape; whether you are a solo traveler, couple or come in groups, this place is just right.
2

Seminyak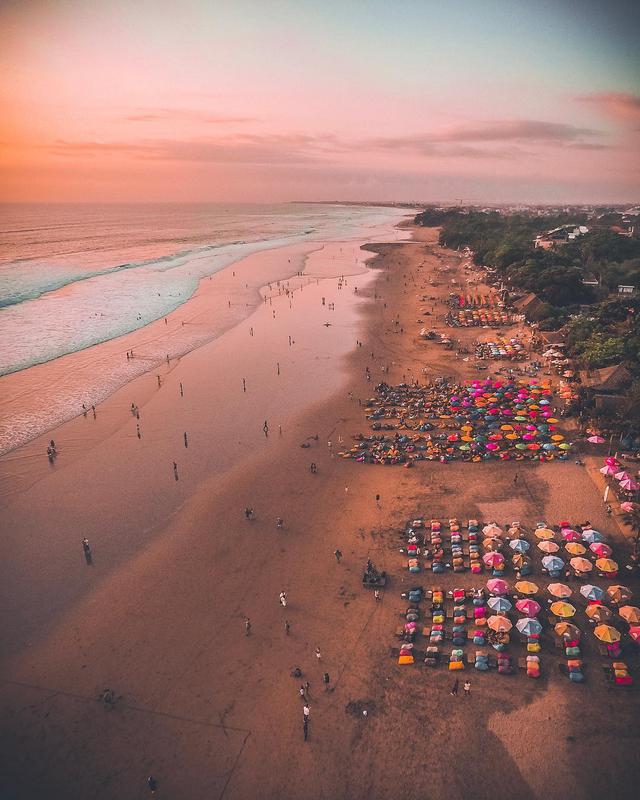 Photo by @dmmphotographer8
Well, if you wish for a high end getaway, try Seminyak. It is home of chic restaurants and hip places for hangout in Bali. Much of the famous and happening places around Oberoi to Petitenget Street , Bali's famous beach day clubs such as Mississippi, Potato Head Beach Club, Ku De ta and Motel Mexicola. Besides that, you can also try some different activities like horse riding and surfing. It is just the place for you who love to stay where the happenings are nearby.

3

Uluwatu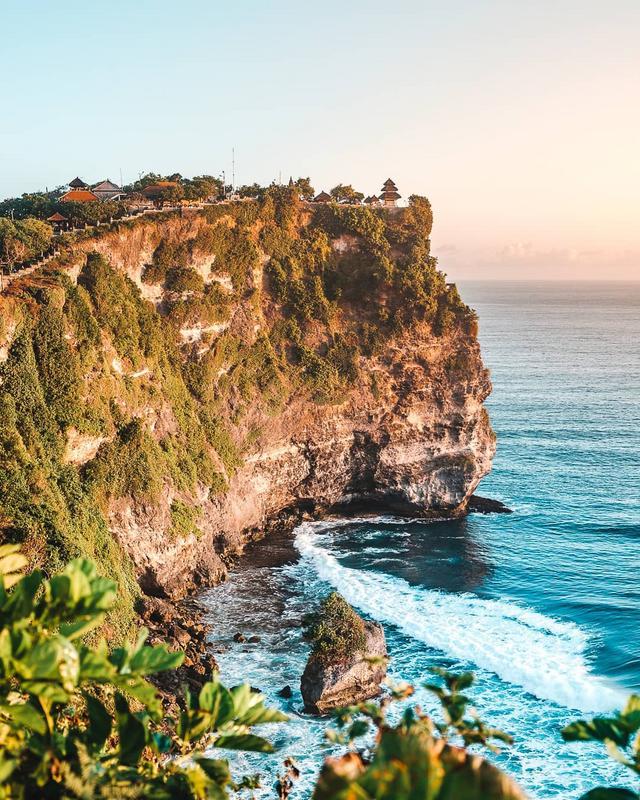 Photo by @poraquivaiprala
Located at the southern tip of the island of Bali, Uluwatu has become one of the favorite destinations. Many hotels and resorts built at a very high cliff, thus brims with breathtaking views and custom-made experiences. This is perfect for extraordinary getaway as many interesting things wait to discover; starting from strolling along the hotel's private beach, trying the sensation of couple massage on a cliff, or enjoying the famous Kecak Dance performance together with her. Yet, it is also a place where you, solo traveler, find your own luxurious solitude.
4

Canggu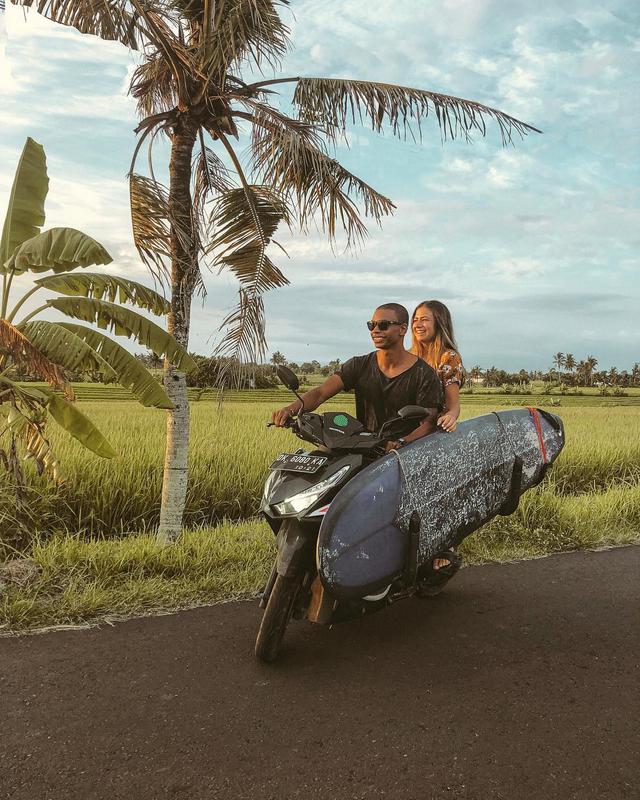 Photo by @charlottepedneault
You need to visit Canggu too. It is easy to travel alone but will be more exciting if you explore with friends. It is where the new instagrammable cafes and restaurants scattered around. One to two stunning cafes can be reached on foot. So when you wanna pay a visit to those places, you can skip the tiring traffic jam. Besides, Canggu is also famous among surfers. When you visit the Berawa beach or Echo Beach, you can expect surfers start to make a crowd at 6 AM. Your holiday at this fantastic little town will never be boring.
5

Nusa Dua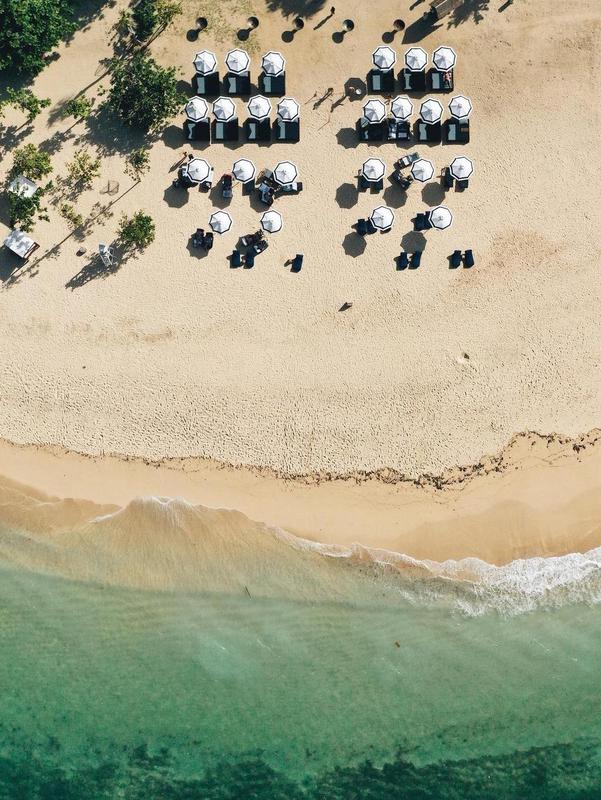 Photo by @baligasm
The stylish Nusa Dua is always worth a visit. With various sites and highlights to discover, this luxury beach resort area is where you can find many beautiful beaches; coming in the options are Geger Beach, Pandawa Beach, Menggiat Beach, Water Blow, and many more. Here you can also try the only beach camels' safari on the island, or, visit the Garuda Wisnu Kencana, gigantic statue that takes the form of the typical artistic Balinese rendering of Hindu god Vishnu. If you like art, you can also visit the Museum Pasifika or watching the famous Devdan, Treasure of the Archipelago Show. Visit here and you will find so many things to do!
6

Menjangan / West Bali National Park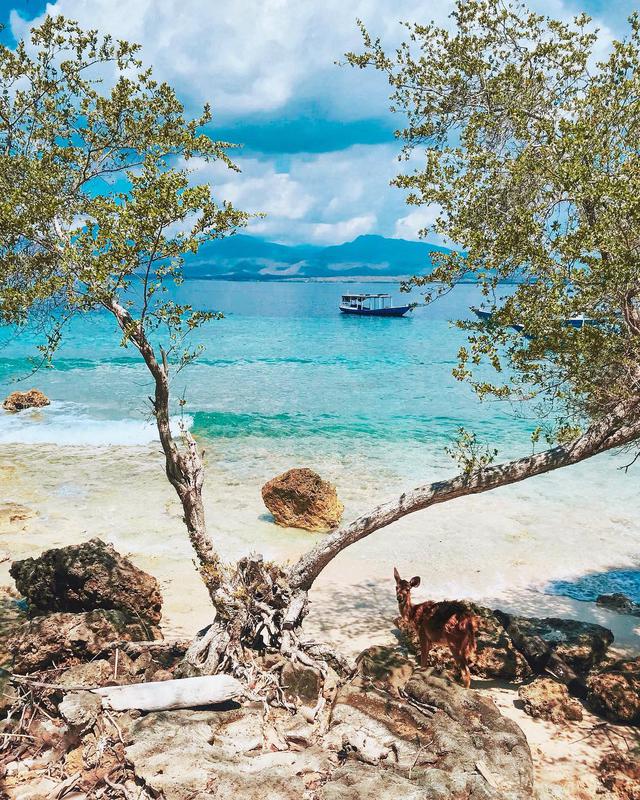 Photo by @soulthesea
Located 10 km off the northwest coast of Bali, the small island of Menjangan is part of the West Bali National Park. As part of this protected sanctuary, Menjangan Island offers real beauty from less touched nature; underwater nature with beautiful coral reefs, tropical forests where wild deer and other animals live in peace, pristine beaches bordering the island, and soothing blue seas as far as your eyes can see. If you are on a honeymoon, consider this place as it is suitable for remote romantic trips for couples. You can try a light sea-side candle dinner, snorkeling and even a romantic cruise.
MENJANGAN / WEST BALI NATIONAL PARK
approximately 3 hours 40 minutes' (includes a boat ride) from Ngurah Rai International Airport
7

Nusa Penida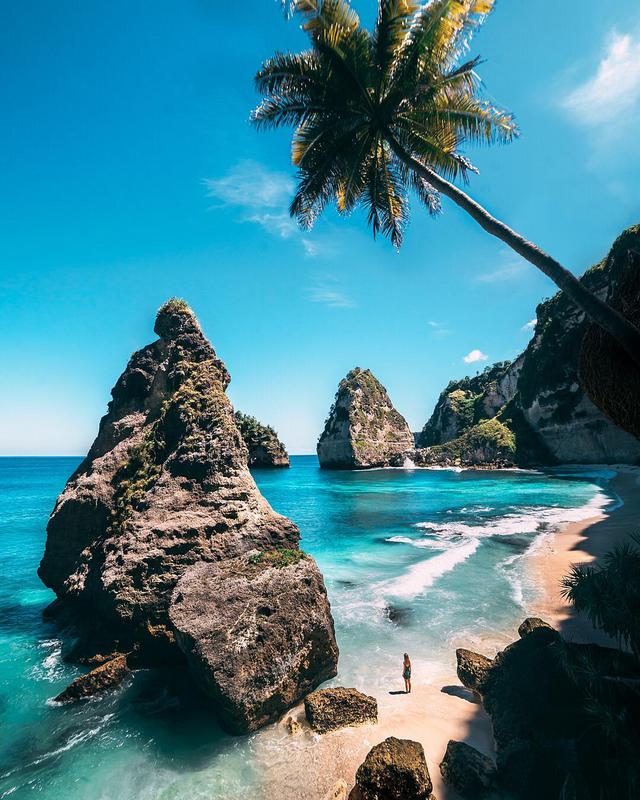 Photo by @osemostajo
Another place worth of your visit is the Nusa Penida Island. It belongs to Kelungkung Regency and you need to ride on a boat to get here. This small island has an adventure side that you will love to experience. You can try swimming with manta ray or snorkeling in a crystal clear water. Visiting the Diamond Beach and Kelingking beach can also be fascinating. Don't forget to capture your moment while you are here!
8

Sidemen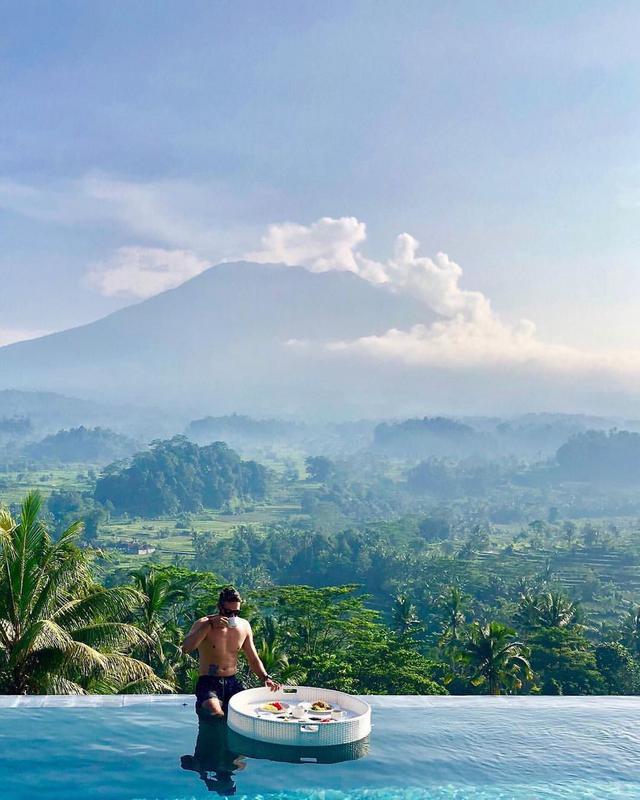 Photo by @hachekent14
Sidemen, does that sound new to you? Not many people know about Sidemen but they might have heard about Besakih Temple, Padangbai or Candidasa. Those places are only a few minutes away. Sidemen offers a pristine beauty of green valley and rice fields. If you wish to make a short escape from everyday life and get close to nature, it can be the right place for you.
SIDEMEN
90 minutes' drive from Ngurah Rai International Airport
9

Lovina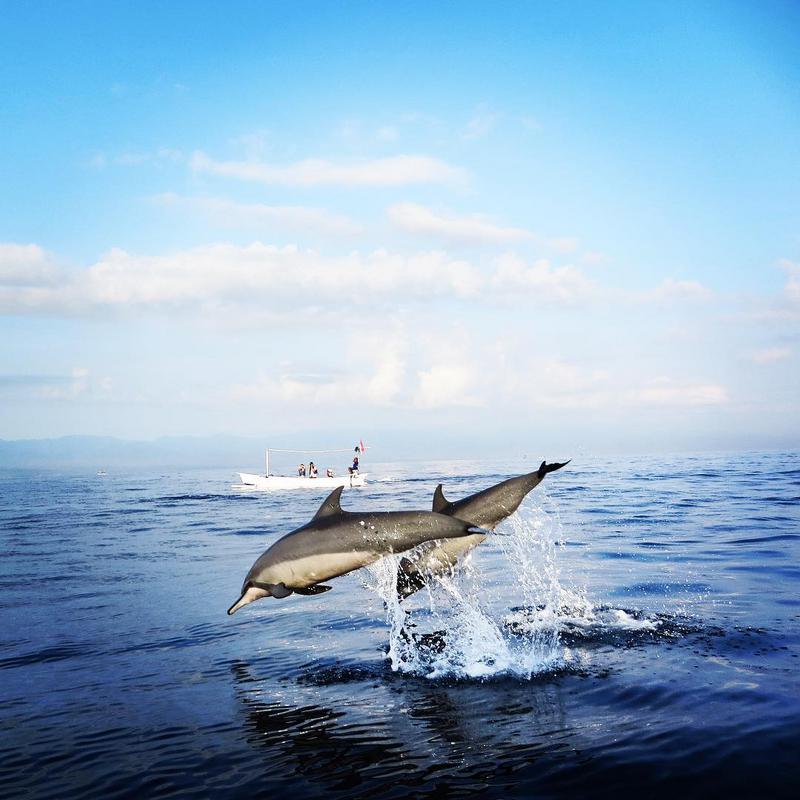 Photo by @sufru
Far north of Bali, there are many excitements that this island has to offer. A well-known place in the area that you can visit is Lovina. This place is not as crowded as what you will see in southern Bali. You can enjoy the Lovina Beach for yourself at a time or you can get up a little earlier and go on a boat to meet the friendly dolphins. Here you can create and enjoy quality time for yourself or with your loved ones.
LOVINA
180 minutes' drive from Ngurah Rai International Airport
10

Nusa Lembongan And Nusa Ceningan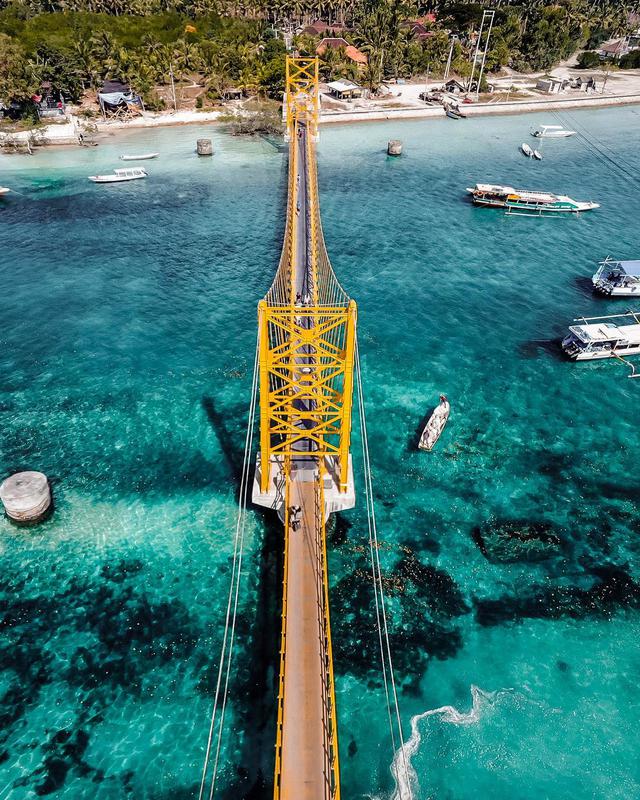 Photo by @saltynomad_
The two small islands with distinctive taste of the Bali main island has await to welcome you. As a developing destination, both islands come with pristine parts that are still fresh and sometimes surprising. They own inviting atmosphere that roots from the landscape's unbeatable beauty includes green lush forest, pristine beaches with crystal clear water, underwater scenery and many more. So, spend at least two nights to experience most excitement that the islands have offered. It suits best adventurers who crave for exceptional activities. To make your days even more remarkable, don't forget to try their mangrove tour and snorkeling with manta. Click here for a complete guidance to Nusa Lembongan..
11

Kuta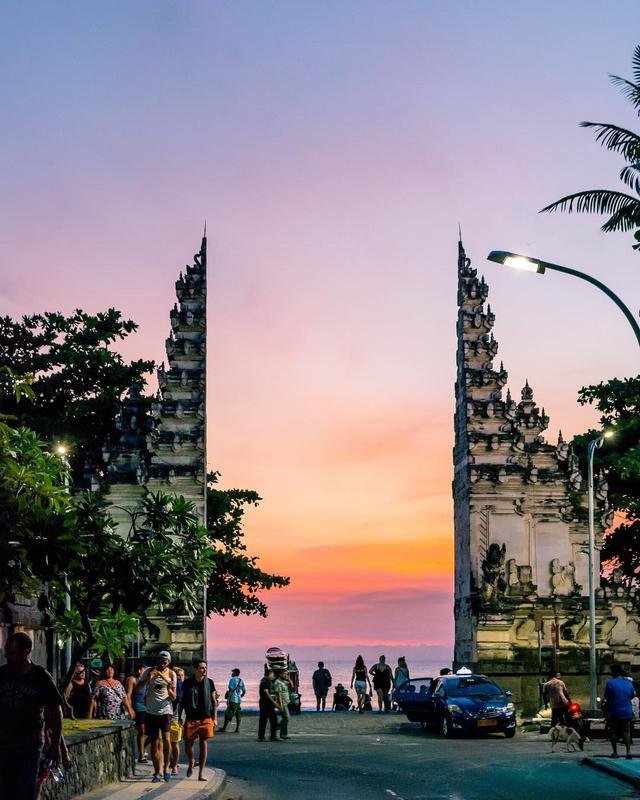 Photo by @kavenb
Who doesn't know Kuta? Let's name what you can find here; Kuta Beach, restaurants, cafes, boutiques, shopping malls and those for nightlife. It's no wonder why many tourists want to stay at Kuta for hangout, party , shop for a few days and close to Seminyak area but cheaper than Seminyak when it comes to hotel prices. Also, famous for its surfing friendly waves, the Kuta beach is always full of crowd. Thus, if you want to enjoy serene walk at the beach, maybe it is not Kuta.
12

Sanur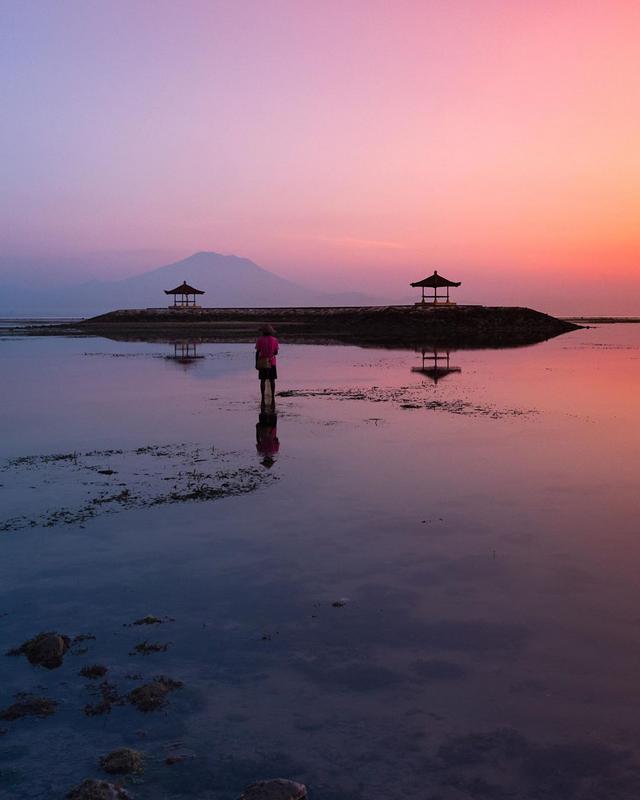 Photo by @by_ewold
Sanur area also holds charms you will love to discover. It brims with white sand beaches with stunning sunrise view, includes the Sanur Beach, Sindhu Beach, Mertasari Beach. It is easy to explore with friends or families as you can do cycling along the beach or simply sun bathing. In here, you can easily find a good restaurants and cafes that you can try and it's also close to the port that goes to Nusa Penida Island and Nusa Lembongan Island.
---