Discover the enchanting world of Ubud, a captivating gem nestled amidst the lush landscapes of Bali, Indonesia. As the island's cultural heartland, Ubud boasts a rich tapestry of experiences that weave together breathtaking scenery, vibrant arts, and unforgettable flavors, creating an irresistible destination for travelers seeking to indulge in the essence of Bali.
A visit to this idyllic haven offers a rare glimpse into the soul of Balinese culture, as its charming streets, ancient temples, and verdant surroundings reveal the time-honored traditions and warm hospitality that make this town so beloved by visitors. Let us guide you on a journey through the many wonders that await in the magical world of Ubud.
1

Where is Ubud?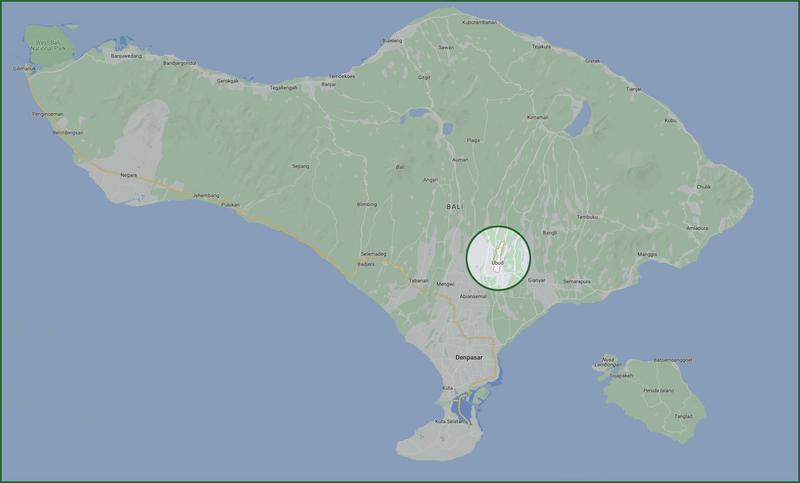 Nestled within the heart of Bali, Indonesia's captivating island paradise, you'll find the enchanting town of Ubud just about 30 kilometers (18 miles) northward from Denpasar, the island's dynamic capital.
Embraced by rolling green hills and dense forests, Ubud is a peaceful haven famed for its rich cultural heritage, flourishing arts scene, and mesmerizing landscapes that beckon travelers from around the world.
2

Why is Ubud so famous?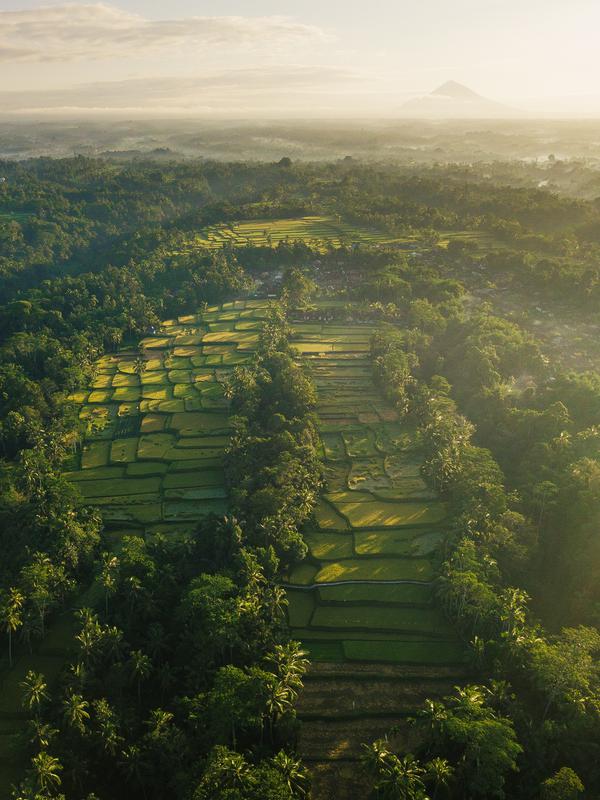 Ubud's fame largely stems from its unparalleled status as the cultural epicenter of Bali.
As the years have passed, this captivating town has grown into a thriving hub that draws in artists, spiritual explorers, and culture enthusiasts from every part of the world.
Ubud offers a unique blend of ancient traditions and contemporary creativity, showcased through its various art galleries, museums, performances, and workshops.
Additionally, the town's surrounding landscape, consisting of verdant rice terraces, dense jungles, and sacred temples, has solidified Ubud's reputation as a must-see destination for any Bali traveler.
3

What is special in Ubud Bali?
The Top 3 Cultural Aspects and Attractions in Ubud
Puri Saren Palace: This historical palace, also known as Ubud Royal Palace, was once the residence of Ubud's royal family. Today, it serves as a stunning example of traditional Balinese architecture and hosts nightly dance performances showcasing Bali's rich cultural heritage.

Sacred Monkey Forest Sanctuary: This lush, jungle sanctuary is not only home to over 700 long-tailed macaques, but it also houses three ancient temples dating back to the 14th century. Visitors can wander the forest's winding paths, observe the playful monkeys, and soak in the mystical atmosphere.

Tegallalang Rice Terraces: These picturesque, tiered rice fields are a testament to the Balinese people's ingenuity and their deep connection with nature. A visit to the Tegallalang Rice Terraces offers breathtaking views, serene walks, and an unforgettable cultural experience.
To make the most out of your Ubud adventure, explore the best package tour deals at Klook Deals and discover the perfect itinerary for your unforgettable Balinese experience.
4

How to Get Around in Ubud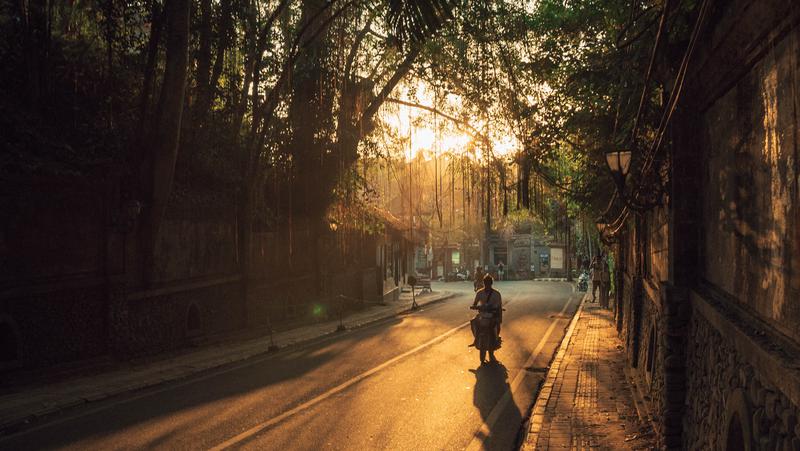 Ubud's compact size makes it easy to explore on foot or by bicycle. However, for longer distances, you can hire a scooter, take a taxi, or engage the services of a local driver. Be mindful of the town's narrow streets and occasionally heavy traffic when planning your excursions.
5

When is the Best Time to Visit Ubud?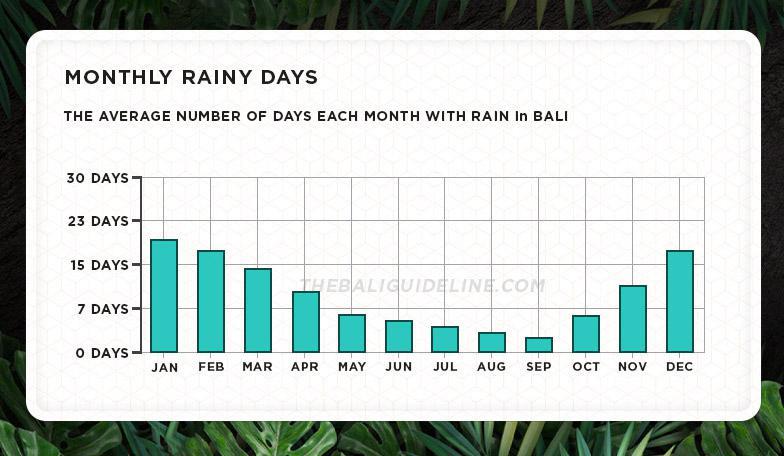 The best time to visit Ubud is during the dry season, which typically runs from April to October.
During this period, you can expect warm temperatures, lower humidity, and a reduced chance of rain – perfect conditions for exploring Ubud's many attractions.
6

How many nights do you need in Ubud?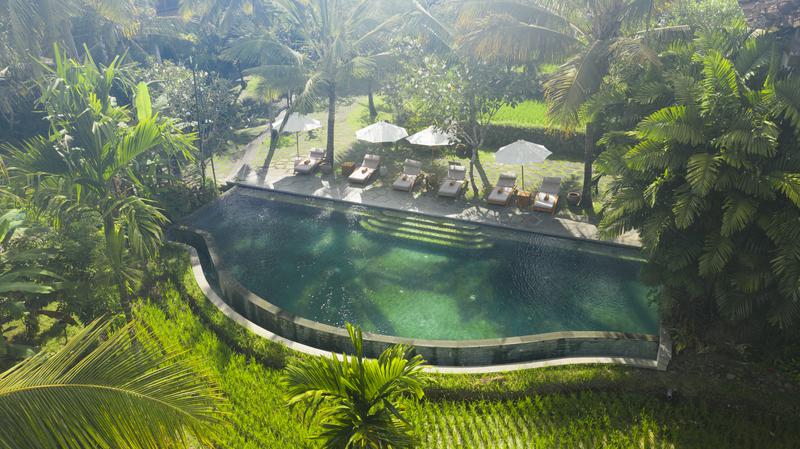 A minimum of three nights is recommended for travelers to fully experience the wonders of Ubud.
This allows ample time to explore the town's cultural attractions, participate in workshops, and savor the mouthwatering local cuisine.
Nevertheless, if you're eager to dive into the array of outdoor adventures that await, including hiking, biking, or delving into yoga practices, considering a lengthier stay of five to seven nights might be an excellent option.
To ensure a comfortable and memorable stay in Ubud, don't forget to check out our Best Top Picks for resorts, hotels, and villas, specially curated to cater to your preferences and enhance your Balinese experience.
7

Ubud or Uluwatu: Which is better?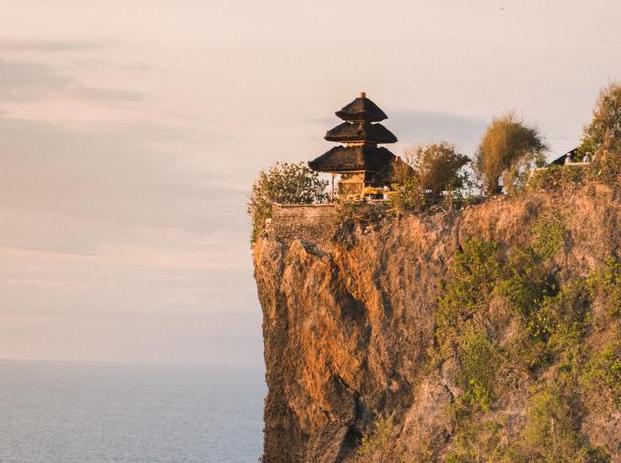 Choosing between Ubud and Uluwatu largely depends on the traveler's personal preferences. But why limit yourself to just one when you can experience the best of both worlds?
Ubud is the ideal destination for those seeking a more culturally immersive experience, with its abundance of art, history, and traditional performances. The town also offers ample opportunities for nature lovers to explore the verdant landscapes and discover hidden waterfalls.
On the other hand, Uluwatu is located on the southern tip of Bali and is best known for its stunning cliffside temples and world-class surf breaks. Travelers who crave a beach-centric holiday, along with luxurious resorts and vibrant nightlife, might find Uluwatu more to their liking.
Embrace the diverse beauty of Bali by combining a visit to both Ubud and Uluwatu during your trip. Start with the cultural richness and lush landscapes of Ubud before heading south to unwind on Uluwatu's pristine beaches and experience its exhilarating surf and nightlife. This way, you'll be able to capture the true essence of Bali, creating memories that will last a lifetime.
8

Where to Stay in Ubud?
Top 3 Accommodations in Ubud
Experience the charm and beauty of Ubud with a stay at one of these exceptional accommodations, each thoughtfully selected to provide an unforgettable experience. Discover the perfect blend of luxury, comfort, and Balinese culture at these top-rated properties:
Adiwana Suweta: A tranquil oasis nestled amidst verdant landscapes, Adiwana Suweta boasts luxurious accommodations featuring contemporary Balinese design, a rejuvenating spa, and warm, personalized service, ensuring a truly unforgettable experience.

Alaya Resort Ubud: Combining modern elegance with traditional Balinese charm, Alaya Resort Ubud offers a serene sanctuary surrounded by lush greenery. Guests can indulge in rejuvenating spa treatments, savor exquisite culinary delights, and enjoy the resort's impeccable hospitality.

Villa Kalisat: Perched on a lush hillside overlooking the Petanu River Valley, Villa Kalisat offers a unique and intimate retreat. With its blend of traditional Balinese architecture and modern comforts, guests can relax in a peaceful haven while exploring the enchanting town of Ubud.
Embark on an unforgettable journey to the enchanting town of Ubud, where the rich tapestry of Balinese culture, arts, cuisine, and nature awaits your discovery. For more hand-picked accommodation options in Ubud with a budget of $100 - $200 per night, visit our Best Ubud Hotels (You can adjust the area and price range using the convenient filters to find the perfect stay tailored to your preferences)
9

The Best Activities to Do in Ubud
Indulge in Culinary Delights
Ubud's food scene is a melting pot of flavors, offering a delightful mix of traditional Balinese dishes, modern fusion creations, and health-conscious options.
Don't miss these three exceptional eateries during your visit:
Locavore: is probably Ubud's most famous restaurant, preparing excellent modern European-Indonesian food from hyper-local produce. Every single ingredient including the furniture and glassware coming from Indonesia. Winning awards for "Sustainable Restaurant Award" in 2019 and A regular on Asia's 50 Best list, it's no surprise crowds flock here for their mouth-watering gourmet cuisine and excellent cocktails.

Honey & Smoke: A new restaurant jewel in Ubud by renowned Chef Will Meyrick and his talented team, Honey & Smoke highlights the smoky flavors of charcoal and wood-fire cooking in each of its diverse and delectable dishes. Indulge in the creative menu, featuring dishes like burrata pomelo fennel jam with pomegranate seeds, pistachio nuts and burnt orange vinaigrette, wood fired stockyard rib eye charred local spinach with red wine juice and salted egg sauce, and the signature za'atar char grilled pork loin.

Batubara Fire Wood: Add Batubara Wood Fire to your list of best steak restaurants to visit in Ubud. Their menu emphasizes wood fired cuisine with a Mediterranean and Argentinian influence using traditional methods and carefully selected products.

For even more delightful dining options in Ubud, be sure to check out the list of restaurants on Best Restaurant in Ubud, and let your taste buds embark on a gastronomic journey.
Participate in Creative Workshops
Ubud's thriving arts scene presents numerous opportunities to learn and hone your creative skills.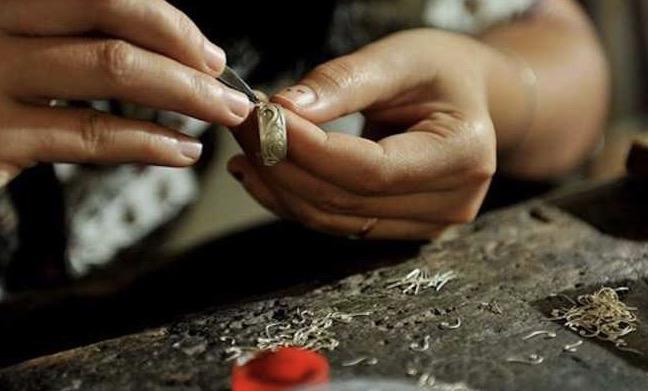 Consider participating in a traditional Balinese dance class, a batik fabric painting workshop, or a hands-on cooking class to further immerse yourself in the local culture.
Rejuvenate with Yoga and Spa Experiences
Ubud's tranquil atmosphere creates a sanctuary for wellness aficionados, boasting an abundance of yoga studios, retreat centers, and spas.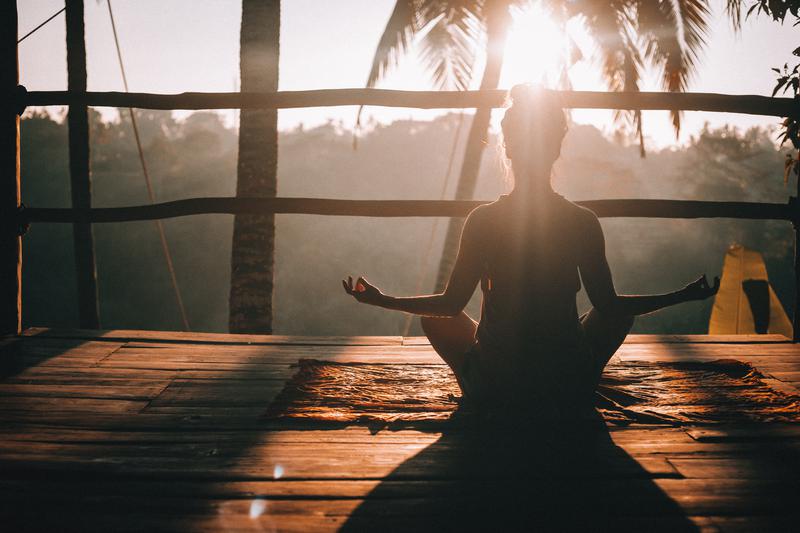 These establishments provide a variety of classes, workshops, and treatments designed to nourish your mind, body, and spirit.
10

Exploring the Surroundings of Ubud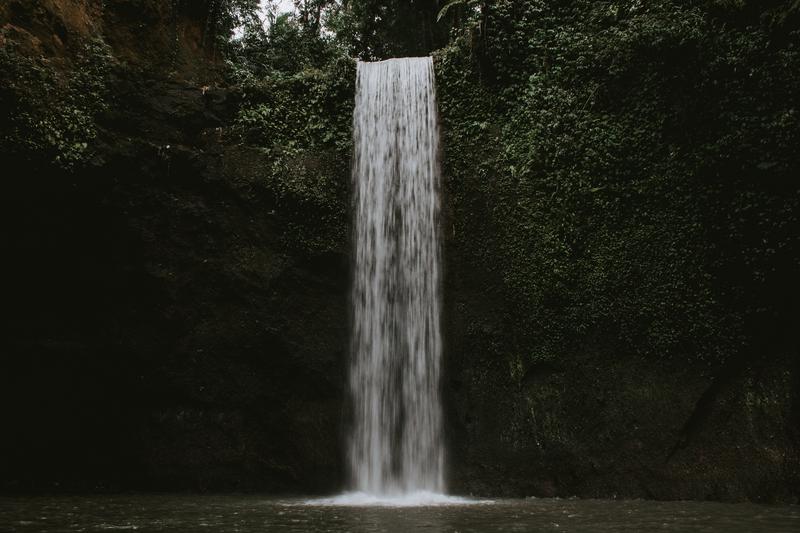 Discover Hidden Waterfalls
Ubud's lush surroundings are home to numerous hidden waterfalls, providing the perfect opportunity for nature lovers and adventure seekers.
Some popular waterfalls to visit include Tegenungan Waterfall, Tibumana Waterfall, and Kanto Lampo Waterfall.
Visit Traditional Balinese Villages
Venture beyond Ubud to explore traditional Balinese villages, where you can witness firsthand the local way of life and immerse yourself in the island's rich culture.
Notable villages include Penglipuran Village, Tenganan Pegeringsingan Village, and Petulu Village, known for its nightly heron sightings.
Embark on a Mount Batur Sunrise Trek
For a truly memorable experience, join a guided trek to the summit of Mount Batur, an active volcano located approximately 40 kilometers (25 miles) from Ubud.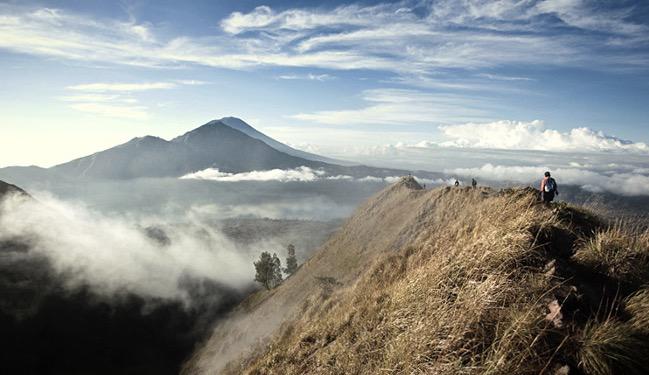 The early morning climb rewards trekkers with a breathtaking sunrise view over the caldera and surrounding landscape.
11

Insider Tips for Visiting Ubud
Respect Local Customs and Traditions
Ubud's strong spiritual and cultural heritage should be respected by all visitors. Remember to dress modestly when visiting temples, and always follow any posted guidelines or instructions provided by local guides.
Bargain Responsibly at Markets
Ubud's bustling markets are a great place to pick up souvenirs, clothing, and handicrafts. While bargaining is expected and even encouraged, be respectful and fair in your negotiations with local vendors.
Be Prepared for the Ubud Climate
Ubud's tropical climate can be hot and humid, especially during the wet season. Stay hydrated, wear sunscreen, and bring a light rain jacket to ensure a comfortable and enjoyable visit.
In conclusion, the enchanting town of Ubud offers a captivating blend of culture, art, nature, and culinary delights, making it an essential destination for any Bali itinerary.
With its numerous attractions, activities, and accommodations, Ubud provides a unique and memorable experience for travelers of all interests and backgrounds.
---