In the ever-growing food scene of Canggu, Paed Thai emerges as a fresh and exciting addition, offering mouthwatering Thai delicacies. Open daily from 8 AM to 10 PM, this newly-established eatery has quickly gained popularity for its distinctive and delectable dishes that promise a burst of flavors. For those seeking a new dining experience to explore, Paed Thai should undoubtedly be on your list.
The Vibe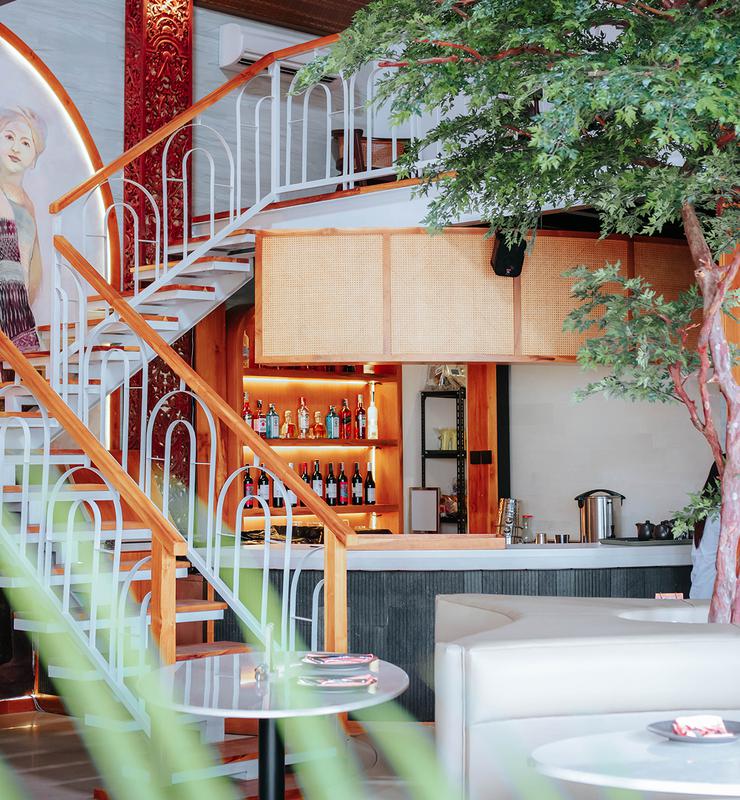 Nowadays, it's almost mandatory for new restaurants to have stylish interiors, and Paed Thai is no exception. Paed Thai provides an ideal setting for relaxed meals with friends or intimate dinners with your significant other. The restaurant's interior boasts a blend of laid-back sophistication and a welcoming atmosphere, accentuated by botanical touches and the eye-catching mural adorning the staircase. This stunning backdrop is perfect for capturing those Instagram-worthy moments during your dining experience. Moreover, when it comes to the service, there was nothing but all smiles and friendliness from the staff.
The Food
Located at Padang Linjong Canggu, Paed Thai dishes up exceptionally good Thai food from its expansive menu. Like any good meal, kick off your meal with their remarkable signature dishes, including the must-try Bone Marrow and the delectable Fresh Oysters adorned with Thai lemon dressing.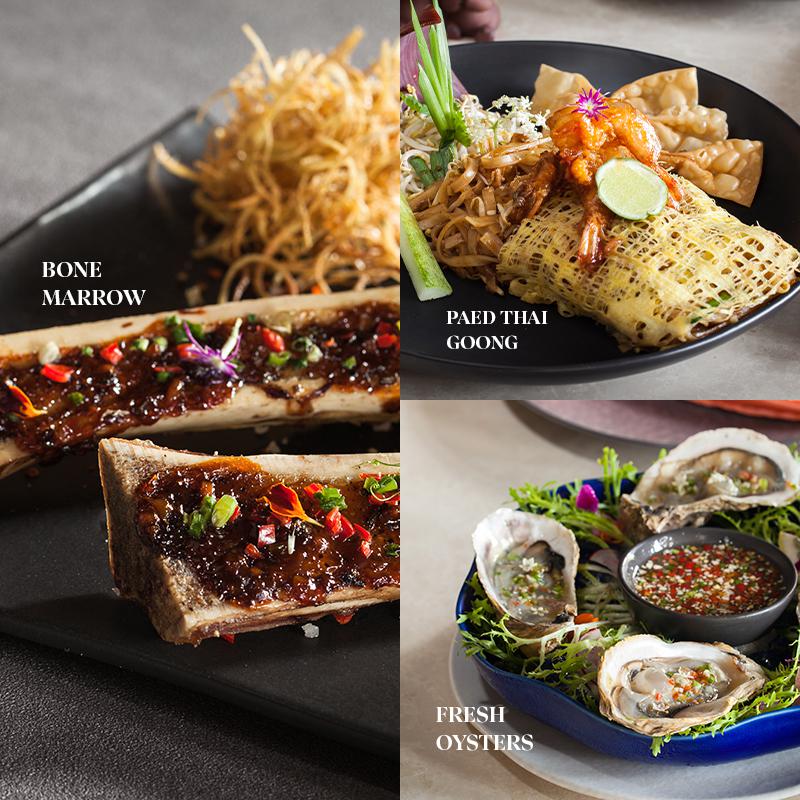 For those craving something light and full of flavor, the tender Steamed Garoupa Fish is an excellent choice. Also, the ever-popular Pad Thai Goong, complete with prawns, bean sprouts, peanuts, fish sauce, and lime, is another delight you shouldn't miss.
If you still have room for more, Paed Thai offers a selection of mouth-watering traditional Thai desserts to satisfy your cravings. Our top pick is Bua Loi, a classic Thai dessert served with banana caramelized.
To elevate your dining experience, Paed Thai offers an array of exceptional signature cocktails that is worth exploring. The Whiskey Thai Tea, a delightful concoction of whiskey, Thai tea, foamee, and condensed milk, is an absolute must-try. Additionally, don't miss out on the inventive Paed Thai Tom Yum, crafted with vodka, red chili, galangal tea, lemon juice, and lemongrass syrup, for a one-of-a-kind taste sensation.
Final Thoughts
In short, Paed Thai is a must-try dining experience for those craving authentic Thai cuisine, remarkable signature dishes, and cocktails. With stylish design and cozy ambience, this place is fit for a laid-back meal with your friends or a romantic night out. Head to Paed Thai today for an extraordinary culinary journey.
---