Ubud is a captivating destination that captures the essence of art, culture, and spirituality. With serene yoga studios, trendy restaurants, and wholesome vegan cafes, it offers a perfect blend of relaxation and rejuvenation for every traveler.
Introducing Suara Alam Suites, the latest bohemian hotspot in Ubud, managed by Ini Vie Hospitality, where style meets comfort. Unwind in visually stunning accommodations equipped with modern amenities like the Amazon Alexa Virtual Assistant and Netflix entertainment, ensuring a delightful stay experience.
The Location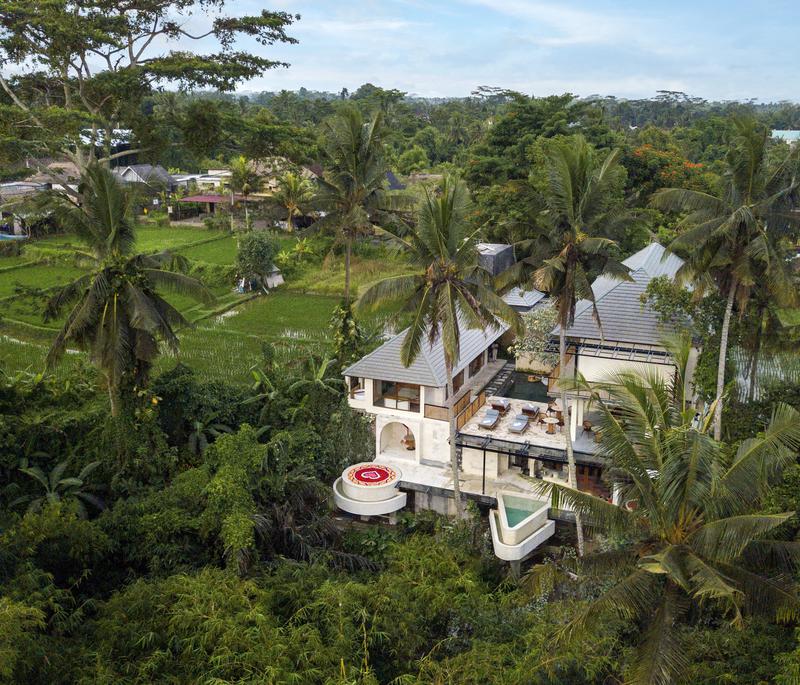 Escape to the perfect sanctuary of Suara Alam Suite, conveniently located just moments away from central Ubud. Situated on Tirta Tawar Street, this hidden gem is embraced by the captivating beauty of Bali's jungle and rice paddies. Indulge in the vibrant local scene with a quick 8-minute drive to an array of bustling cafes, restaurants, and lively day clubs. Embark on a scenic 20-minute journey to the awe-inspiring Tegalalang Rice Terrace, adding a touch of natural splendor to your unforgettable Bali getaway.
The Suites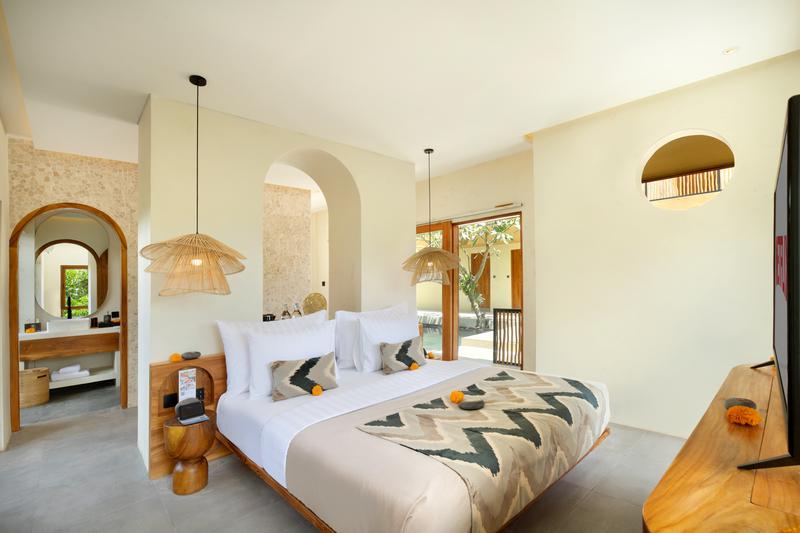 Suara Alam Suites offers a selection of suite options to choose from : Paddies Rooms, Jungle Rooms, and Ubud Rooms. Experience the breathtaking beauty of the surrounding jungle and rice fields with access to three inviting plunge pools that provide a serene and picturesque setting. A dedicated dining area and a comfortable daybed are also available, allowing guests to fully immerse themselves in the tranquil ambiance of Ubud.
The suites seamlessly blend classic bohemian charm with modern design elements, featuring a neutral color scheme, sleek minimalist aesthetics, and wooden furnishings. To enhance the guest experience, each suite is equipped with convenient amenities such as a minibar, Amazon Alexa virtual assistant, and Netflix entertainment.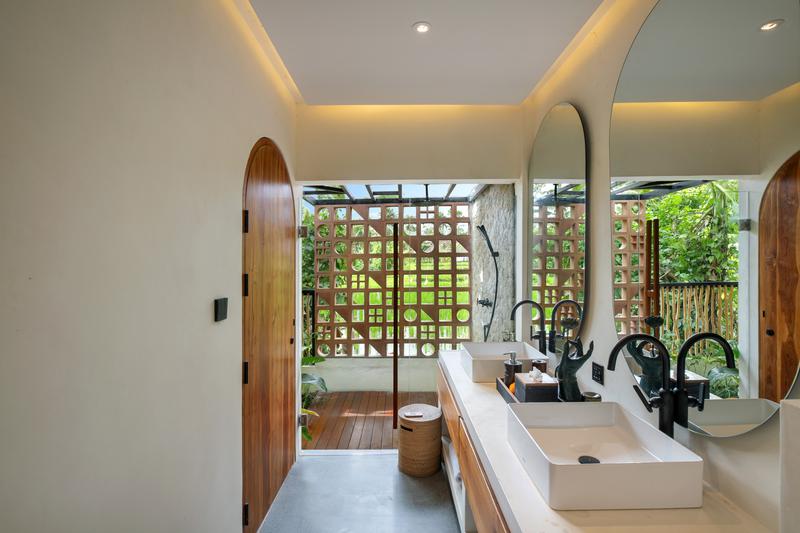 For those seeking an added touch of luxury and romance, the Ubud Rooms offer the exclusive feature of a semi-outdoor bathtub, allowing you to indulge in a rejuvenating bathing experience amidst the serene surroundings.
The Service
Managed by Ini Vie Hospitality, Suara Alam Suite sets itself apart with its exceptional level of service. From the moment you step in, you will be greeted by the friendly and attentive guest concierge and reception team. The dedicated staff in the restaurant also ensure that every moment of your time at the hotel is truly special.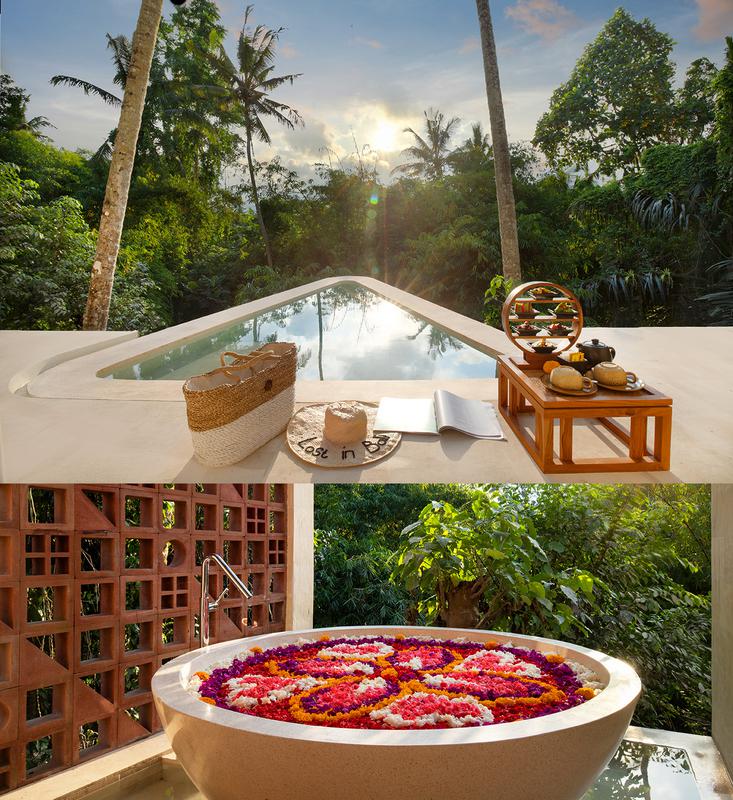 For honeymooners, Suara Alam Suite offers the perfect opportunity to surprise your loved one with special arrangements. From romantic candlelight dinners to floating breakfasts and beautifully decorated rooms, the hotel's team will be carefully crafted to create a memorable experience for you and your partner.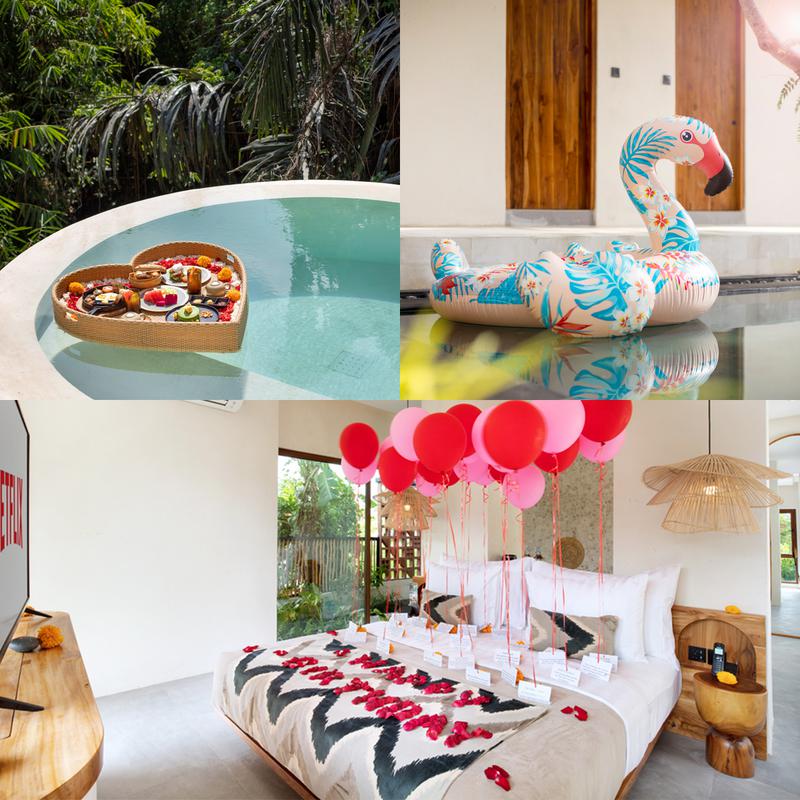 With a strong commitment to providing impeccable service, Suara Alam Suite ensures that you feel welcomed and well taken care of throughout your entire stay.
Final Thoughts
Suara Alam Suite is an enchanting haven that guarantees an unforgettable romantic escape. From its stunning greenery views and convenient location to its classic bohemian-inspired design and top-notch facilities, this new staycation spot has everything you need to create cherished memories with your loved ones. With a team of dedicated staff who go above and beyond to ensure your comfort and satisfaction, it's no wonder that Suara Alam Suite shines as one of the top choices for a romantic stay in Ubud.
---