It's kind of easy to see why - with majestic beaches, insta-worthy cafes, delicious food and iconic attractions, Canggu is one of the most popular areas to visit in Bali. Its unique combination of traditional culture, eclectic vibe, and buzzy street life means that you'll be amazed at every turn, whether you're staying over or strolling into one of the many trendy bistros.
If you are planning to pay a visit, you'd know that the area has no lack of resorts to accommodate the astonishing number of tourists all year round. But if you want a base that has a romantic atmosphere without being dated, however, we'd like to point you to Teratai Villa Canggu. Managed by Ini Vie Hospitality, this newly-opened villa offers a satisfying stay experience that is inspired by a blend of contemporary Japanese and Balinese designs.
The Location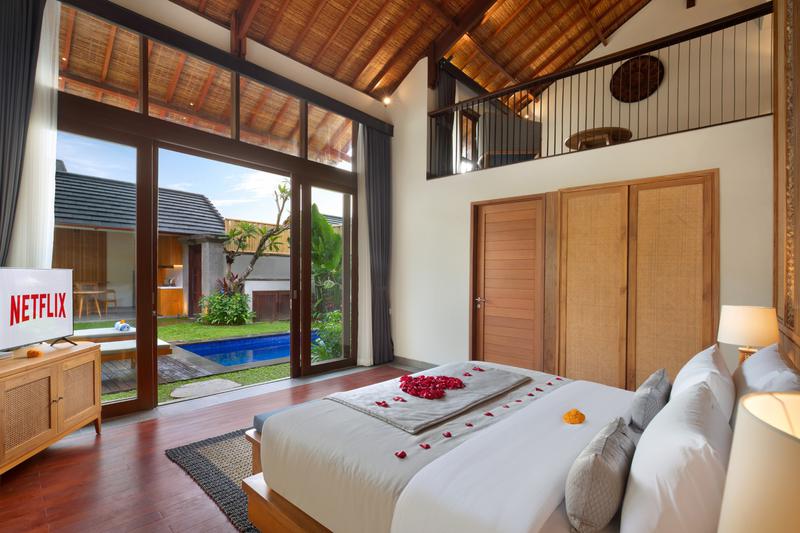 Best known for its peaceful surroundings and tropical views, the area of Batu Bolong is known for its laid back, secluded lifestyle, which is the perfect setting for the villa. Villa Teratai is set just minutes from the beach, with a surplus of hip restaurants and cafes only footsteps away.
The Villas
Teratai Canggu provides an intimate stay at the best of times. The villas are effortlessly stylish, generously sized and each are designed with wooden decor and comes with the stunning staircase that opens up into the spacious mezzanine living area.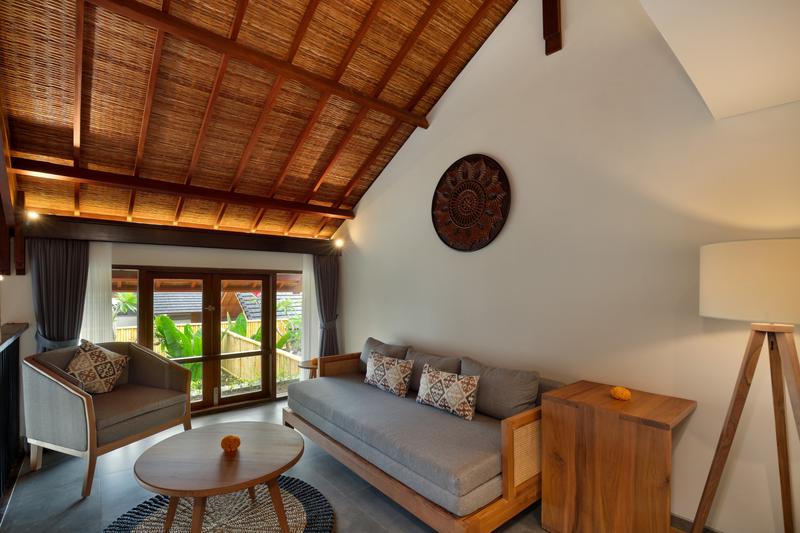 Designed for a romantic and enjoyable experience, the one-bedroom villa features a private pool and bathtub for ultimate luxury and relaxation. The mezzanine living space is an opulent expanse of sumptuous comfort, masterfully crafted with a harmonious blend of plush sofas and plush pillows, imbued with the chic and contemporary aesthetic of an eclectic interior design.
Each space is well-appointed to make your stay hassle free, with a fully-equipped kitchen, an outdoor standing shower and smart devices as well as Netflix-on-demand for easy in-room lounging. This cozy destination offers plenty of space to lounge in privacy and an expansive bed for the most restful sleep honeymooners could ask for.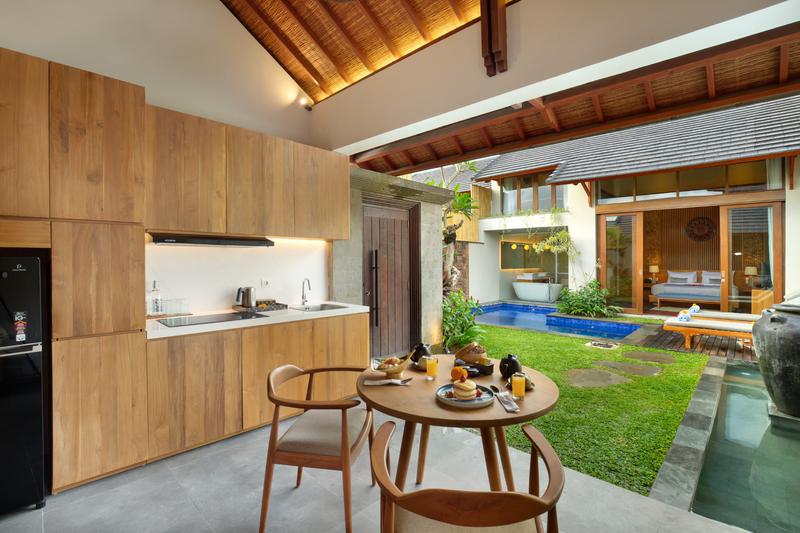 Also perfect for leisurely lounging with cherished loved ones, this retreat is elevated by the presence of a Grand Bedroom Villa with Private Pool and a Grand Two Bedroom Villa with Private Pool, providing the ultimate luxury experience for couples or families seeking to savor quality time together while vacationing in the sought-after destination of Canggu area.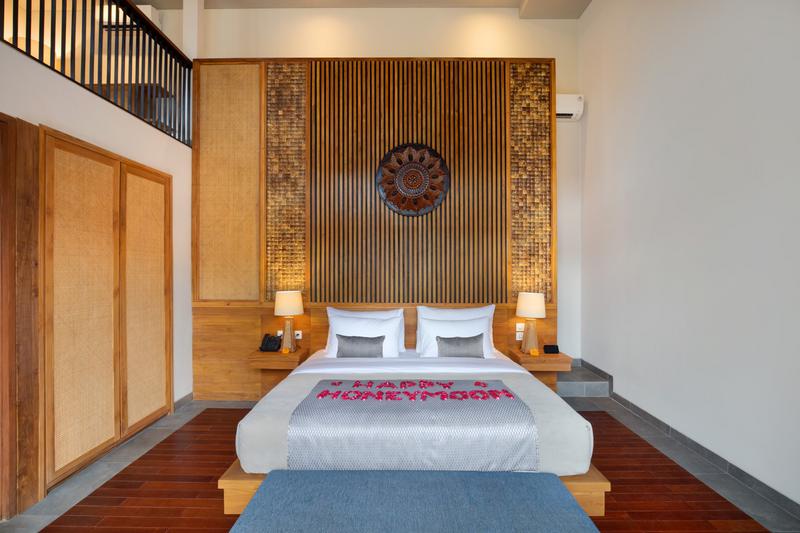 The Service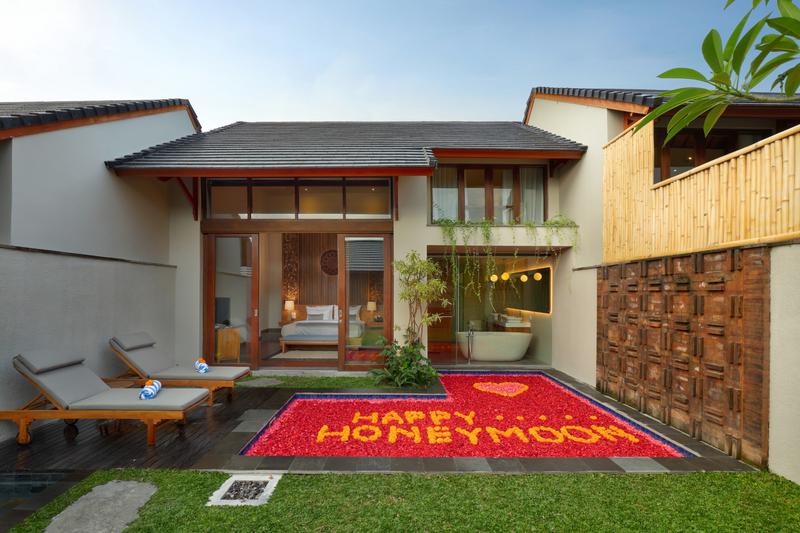 Good news for honeymooners, you can also organize a sneak fun surprise for your loved ones! Rose petal decor spelling out messages across the pool, balloons on the floor, floating candlelight, and even intimate dinners are all available to be booked with the villa so you can set up a romantic touch for your sweetheart. Do let them know and the hotel's crew of invisible hands are incredibly attentive and go above and beyond to ensure that guests have a comfortable and enjoyable stay.
Final Thoughts
Our final verdict: with its prime location, top-notch services and a gorgeous Japanese-Balinese fusion design combining romance and cozy, we are sure every couple on honeymoon or on a little romantic break won't get enough of this gem.
---