Never get enough to talk about Bali. Bali has 3 more secret Islands, Nusa Lembongan, Nusa Ceningan and Nusa Penida with its breathtaking landscape. To get to there, you must take a boat from Sanur Beach for 30-40 mins only. Nusa Lembongan and Nusa Ceningan only separated with its famous Yellow Bridge, whereas Nusa Penida you must take a boat again from Yellow Bridge at Nusa Lembongan.

Getting around the Island
The island is quite big thus rent a car or a scooter can be the best option to get around the Island. As the roads around Nusa Penida can be sometimes be bumpy and rocky, it is not advisable for a novice scooter driver especially if you are not familiar with riding on such unpaved roads. Otherwise, you can join our day trip to Nusa Penida

Here are our picks for the top 8 awesome places to visit in Nusa Penida Island
1

Diamond Beach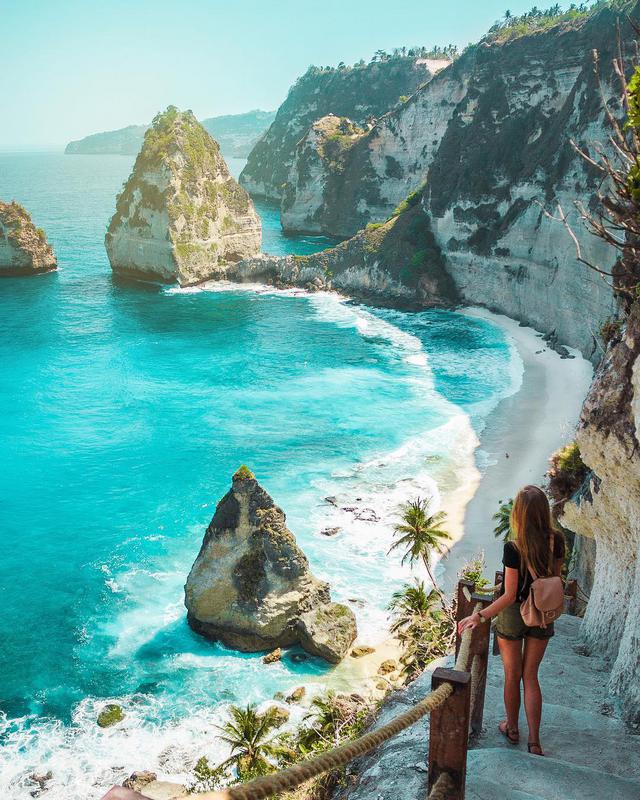 Photo by @svetakhovrina
The Diamond Beach is located just the next over from Atuh Beach. This beach is currently become Instagrammable Beach in Nusa Penida. You can trek down by the stairs and feel the white sand, palm trees and sound of waves.
DIAMOND BEACH
Diamond Beach
- Google Maps

Nearby : Atuh Beach, Atuh Cliff, Pohon Molenteng
2

Kelingking Beach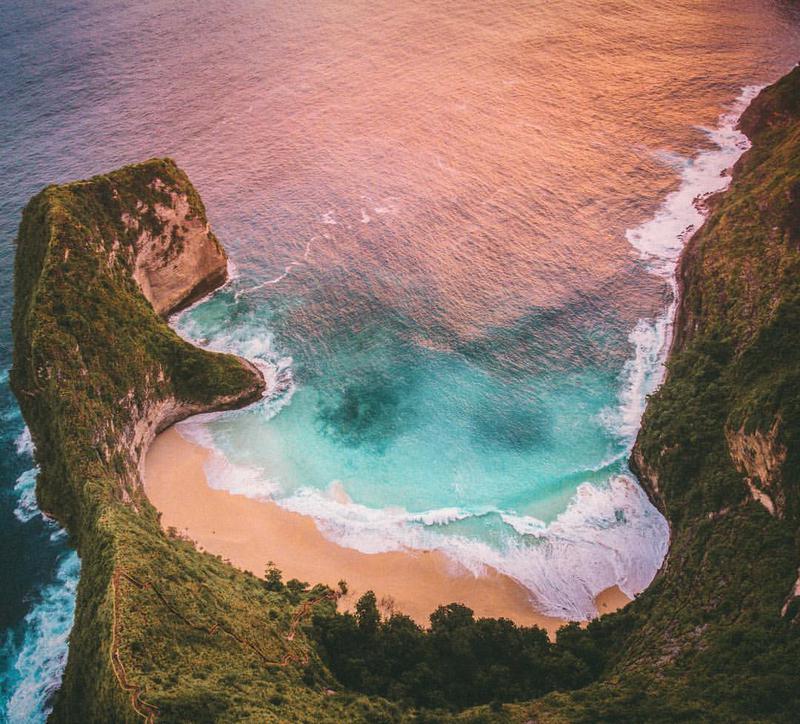 Photo by @iw.wm
Nusa Penida has so many amazing views making it hard to pick a favorite. One of the famous Instagramable place in Nusa Penida is Kelingking beach, no doubt. But if you're planning to go down to the beach, you should prepare yourself in the fit condition, because you will face very hard track hill down and very steep. Pure paradise, incredibly white sand and a piece of land shaped like a T-Rex.
KELINGKING BEACH
Kelingking Beach
- Google Maps

Nearby : Paluang Cliff, Bana Cliff, Broken Beach, Angel's Billabong

3

Angel's Billabong & Broken Beach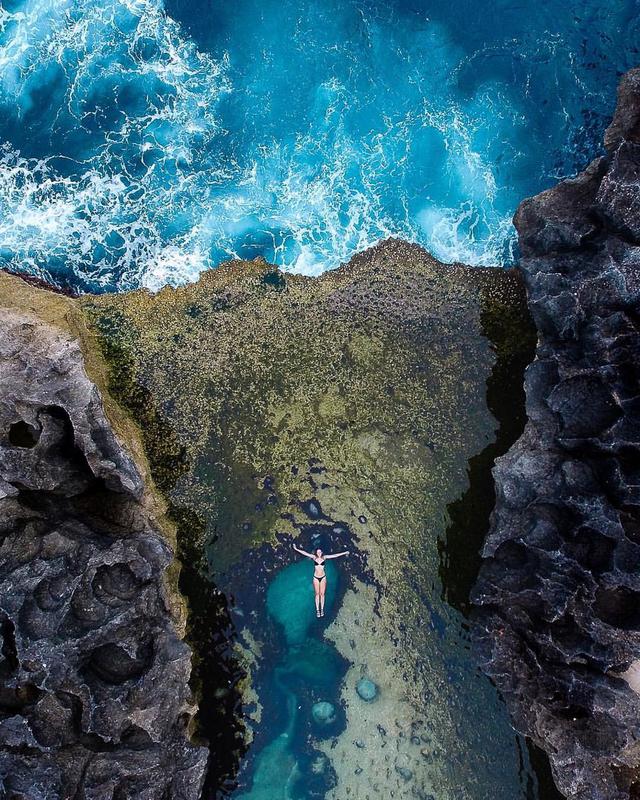 Photo by @carlblancet
This beach is naturally infinity pool. When you visit Angel's Billabong in the right time, you can lay on your float over the beach. However, again, no pain no gain, a very steep track is waiting for you to be subdued.
Located side by side with the Broken beach, beach with a hole reef, like a bridge which makes this spot very instagramable. It will be more amazing if you can spot it through drone.
ANGEL'S BILLABONG & BROKEN BEACH
Angel's Billabong / Pasih Uug
- Google Maps
4

Crystal Bay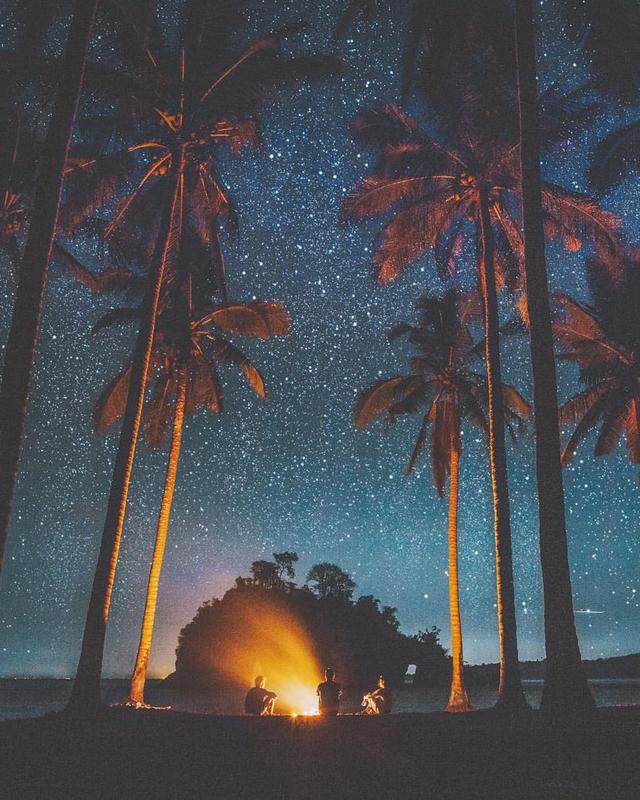 Photo by @iw.wm
Surrounded by coconut trees, this beach is a great place for relaxing or camping with your travel buddies. This spot is also famous for snorkeling and diving spot since they have amazing underwater creatures , corals and the unique Mola Mola Sunfish that you can meet between July and September.
5

Atuh Beach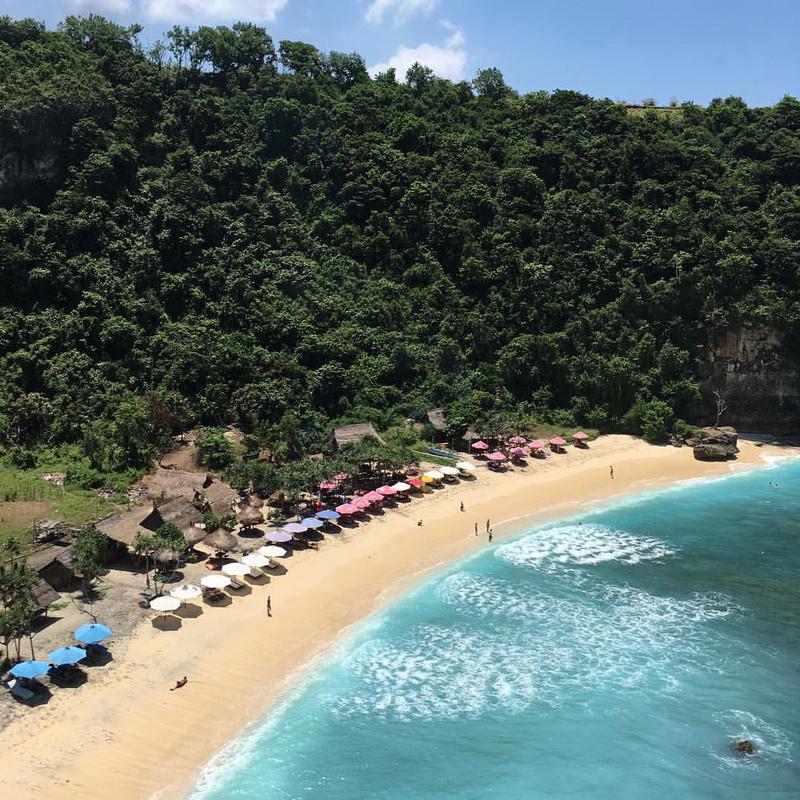 Photo by @nottruelia
Atuh beach is definitely a must visit place if you come to Nusa Penida. It's around 15 km from the port, simply go towards the east, along the way you can ask the local residents for clear directions. Once you reach here, you can go down the hill, you will see village and discover a hidden beach of Nusa Penida. If you arrived there in the morning, you will have a chance to see the manta rays swim in the water, this breathtaking view will amaze you.
ATUH BEACH
Atuh Beach
- Google Maps

Nearby : Atuh Cliff
6

Peguyangan Waterfall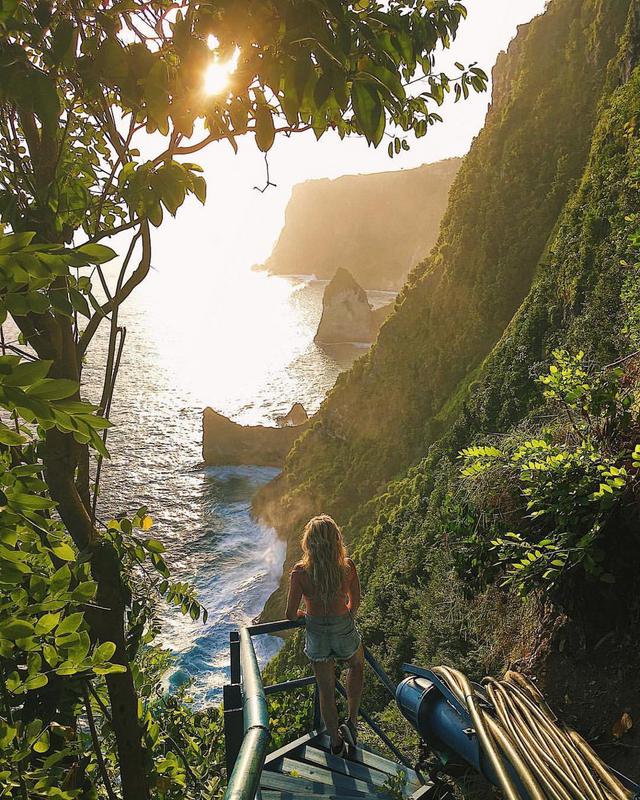 Photo by @tonardell
Another incredible place you must visit in Nusa Penida is Peguyangan Waterfall. The only way to reach this waterfall is through the stairs that will lead you to the end point. It takes around 20 minutes to reach the bottom, you will pass a temple and spring. The adrenaline will be racing down to every stairs of cliff towering that has a range of about 150 meters. When it has approached the water spring, it will sound the waves.
PEGUYANGAN WATERFALL
Peguyangan Waterfall
- Google Maps
7

Manta Point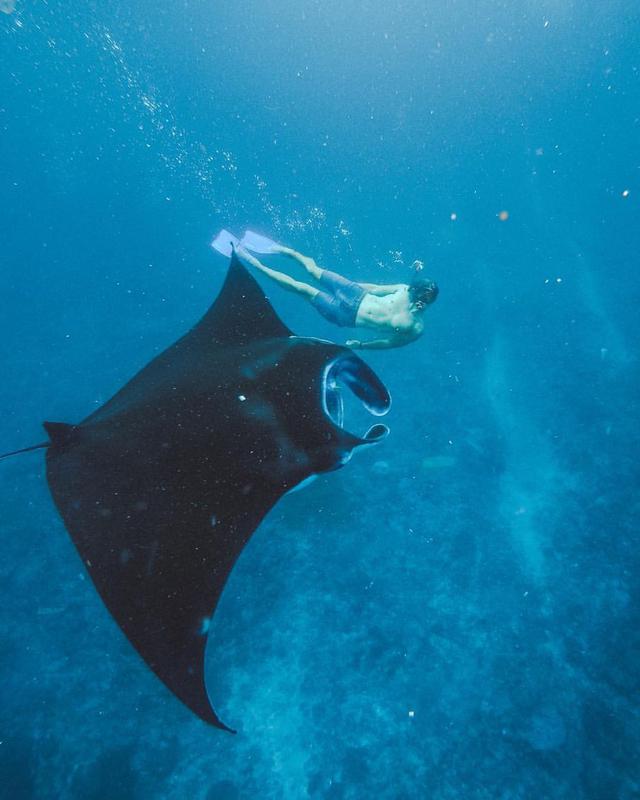 Photo by @paupalau
This beach is very popular with the spot diving. In Nusa Penida, you can find several good diving spots where you are able to catch Manta rays in action. One of the spots is called Manta Point, here you can meet this interactive nature of the Majestic Manta rays!
8

Molenteng Tree House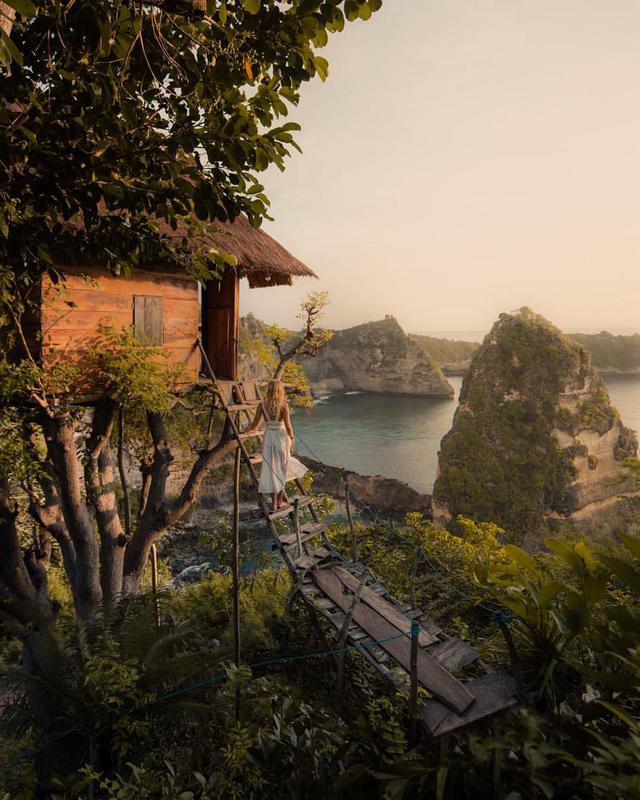 Photo by @wildbonde
This new spot called Molenteng Tree House, it has been popular among social media sites. This place is actually at Atuh Beach, one of the famous panoramic beach at cliffside. There is a tree house, where you can climb up the stairs to see several islands separated by the ocean from the top. Yes, it seems like in Raja Ampat.
MOLENTENG TREE HOUSE
Molenteng Tree House
- Google Maps
---