Are you ready for a fabulous Bali vacation? Remember to plan it well and don't forget to check out in advance the areas of the island that you can visit. You can check it here though! In addition, find out what you can do, attractions offered and typical foods that are too good to be missed. Well if this holiday, you stay in Seminyak area, this is the Best Day Trips from Seminyak that worth to try!
1

Double Six Beach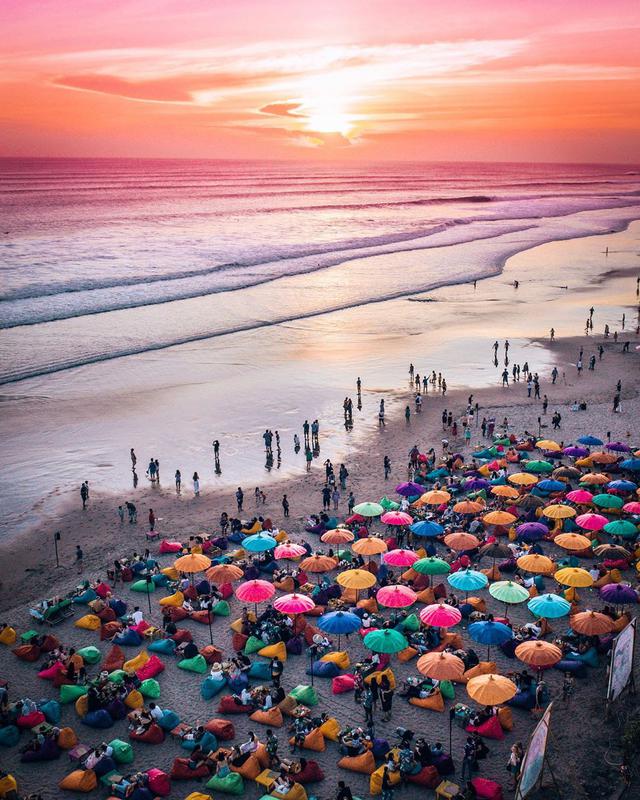 Photo by @visualsbydavey
Vacation on the beach is never dull. One of them is to spend your time around Double Six Beach, Bali. This day out idea is suitable for those who want a beach atmosphere but still near the center of the crowd. While here, don't miss the sunset time, it's really beautiful! If you come before noon, you can have brunch first around Seminyak Area. There are many cozy and instagrammable cafes like Sisterfield, Principle, Kynd Community and so on. After that you can still shop or go straight to the beach. Order your cocktail and look forward to the stunning sun sets between the horizon lines.
2

Sekumpul Waterfall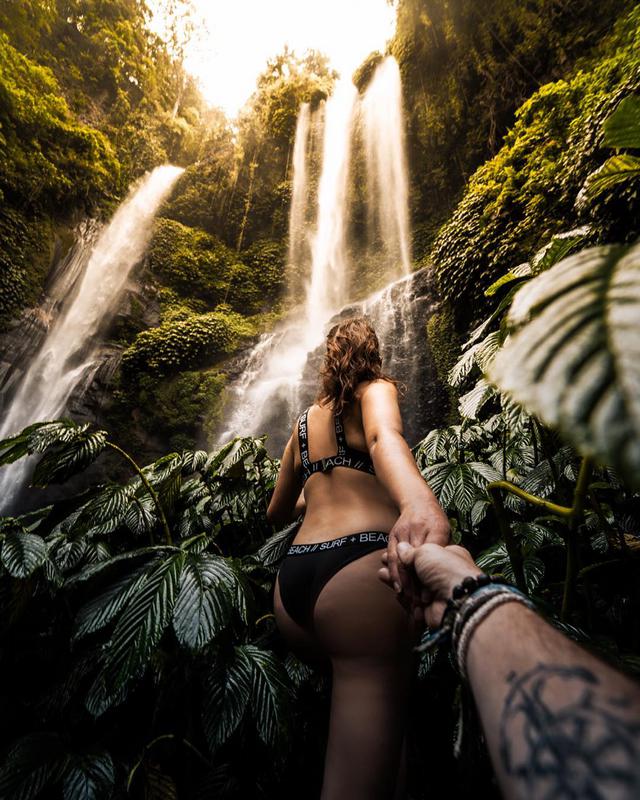 Photo by @lostandfoundwonders
Aside from beach, visiting waterfalls in Bali is also a must thing to do. One of the waterfalls visited by many tourists is the Sekumpul waterfall. Located in northern Bali, this stunning Waterfall is a scenic cluster of 6 to 7 narrow cascades that form the centerpiece of a lush green bamboo forested valley. Although it's far, about 3 hours drive from Seminyak, the journey to the north can be mesmerizing too. On the way there, make sure to stop by at several other famous spots.
For instance, you can take some beautiful photos at Handara Gate that you will pass. This gate gives a beautiful and refreshing impression, like the door to a green valley. In fact, Handara Gate is an entrance to a golf resort. Another option, you can enjoy the beauty of Lake Beratan. Find the iconic scenery of Ulun Danu Temple with the lake as background. This day out is worth trying. To make it clearer, see our day trip to Sekumpul Waterfall!

3

Balangan Beach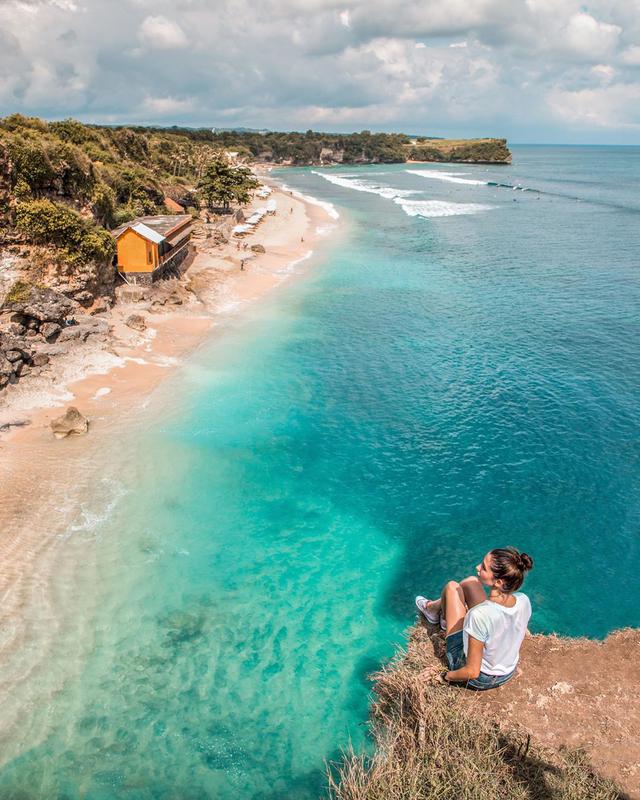 Photo by @david_maman
When you miss dreamy beach atmosphere, come to Balangan Beach. The beach is beautiful and hidden, offering a romantic feel that is a favorite for couples. This white sand beach landscape is flanked by towering cliffs, adding to the impression of being secluded. The beautiful sunset is too beautiful to be missed.
Thus, as it is located in Ungasan, before coming to the beach, maybe you want to add some destinations by first visiting the Garuda Wisnu Kencana cultural park or the Uluwatu Temple.
4

Tanah Lot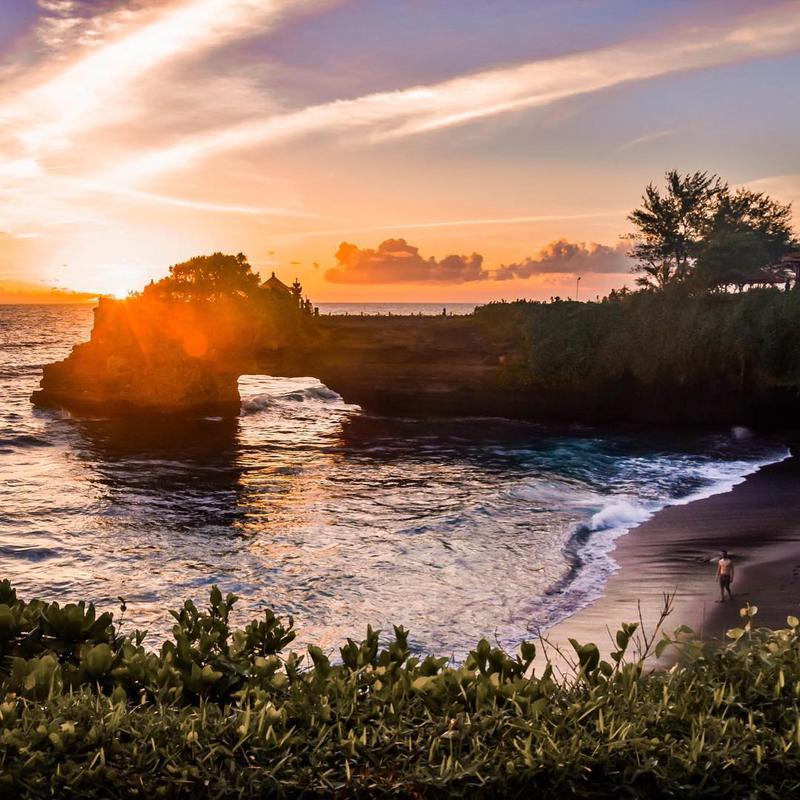 Photo by @acecoolture
Another trip that you should consider is pay a visit to the iconic Tanah Lot Temple. This tourist destination offers pristine beaches with the beautiful waves hitting the rocks. The best time to come here is at sunset time, however if you want to avoid the crowds you can come in the morning. From Seminyak, you need only 60 minutes to get to this beautiful temple. This route crosses some beautiful natural scenery, so make sure you have a window seat to enjoy it. You can check the our day trips we offer here!
5

Day Trip To Lembongan Island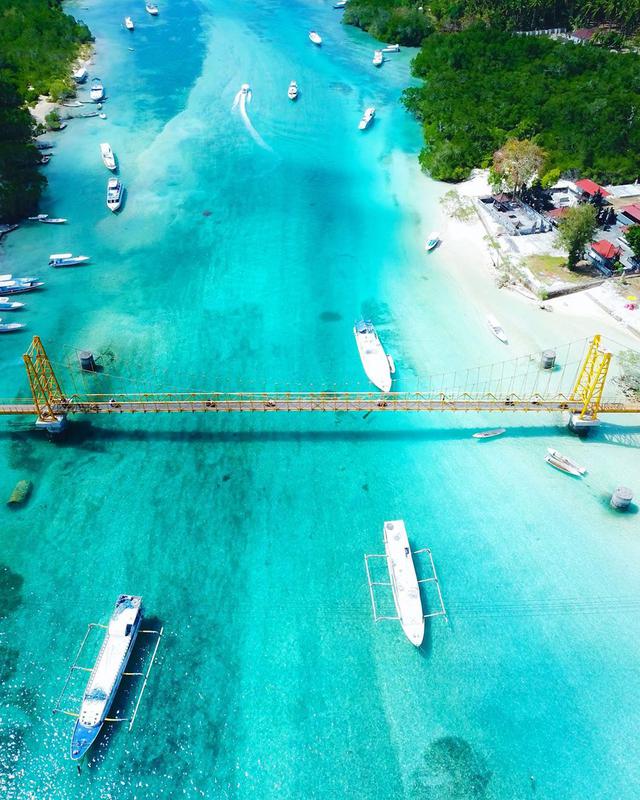 Photo by @eviescapades
This small island is located in the southeastern part of the island of Bali and you need to take a boat from the port, one of which is on the Sanur beach. You will arrive at the port of Jungut Batu or Mushroom Bay. There are so many things to do while you are in Lembongan Island, such as snorkeling with Manta, visiting the Yellow Bridge, exploring the Mangrove Forest, and many more.
Else, you can do a day cruise to this beautiful Island, find out more! So, make sure you list the things you want to do here, because to return you shouldn't miss your boat schedule. For complete information about Guide to Lembongan, click here!
6

Tirta Empul Holy Spring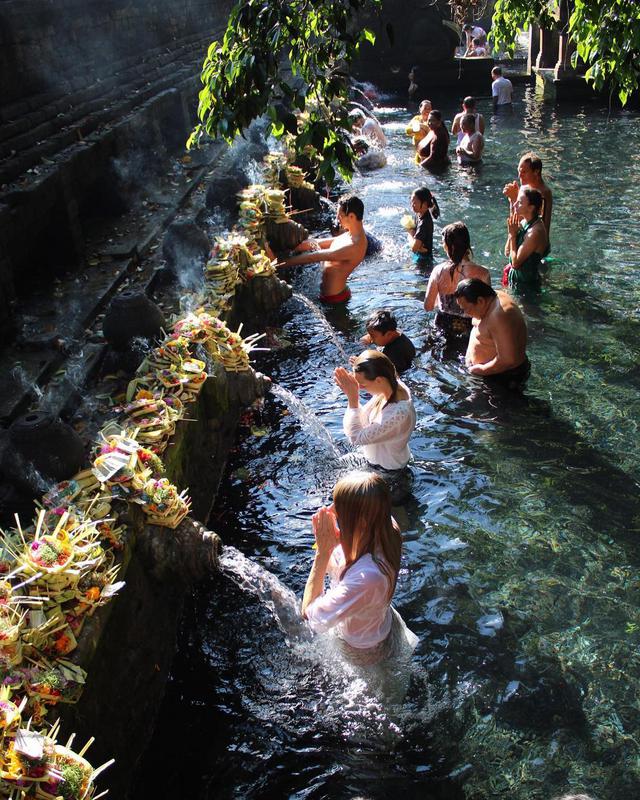 Photo by @letravelgram
When you visit Bali, don't miss this Tirta Empul Holy Spring in Ubud. In this temple, there is a spring that is sanctified by Balinese Hindus. So, many people and tourists do the 'cleansing ceremony' here. To arrive at this temple, you will take about one and a half an hours drive from Seminyak. Now it's best to come here in the morning, so it's not too crowded.
On the way back to Seminyak, you can stop for a while at the famous Tegalalang Rice Terrace. After that you can also stop by Saraswati Temple and Ubud Market in the Ubud Center. So it's a complete day for you to enjoy the beauty of culture and tradition in Bali.
7

Nusa Penida Island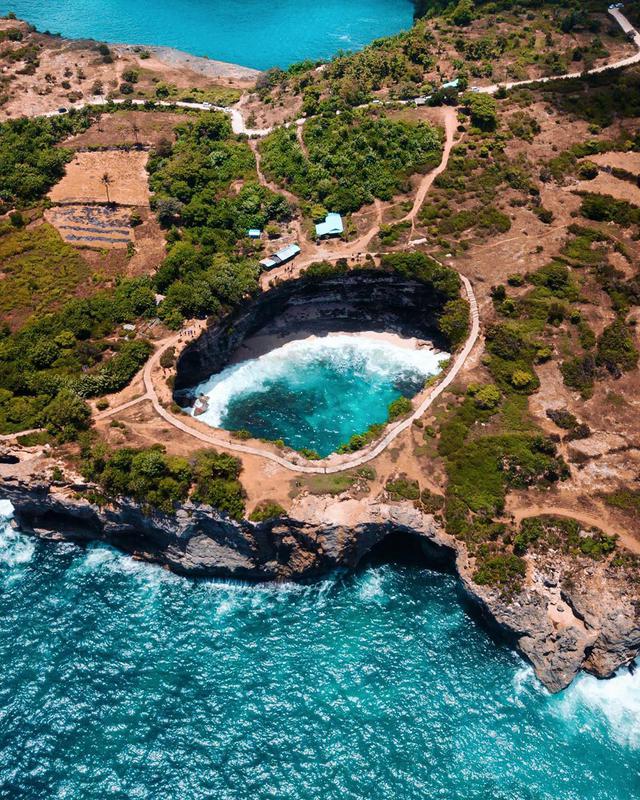 Photo by @jvmeslilley
Escaping the South Bali, head to Nusa Penida! From Seminyak you can take a boat from Sanur to arrive at this small island. Similar like the trip to Nusa Lembongan Island, here you can also enjoy snorkeling and swimming with Manta Ray too. As you are here, don't forget to visit Kelingking Beach, Pasih Uug Beach and Crystal Bay. Interested? See our Deal Nusa Penida!
---