Bali is renowned for its innovative venues, beach clubs, restaurants, and dining concepts. Among the impressive array of beach clubs in Bali, there is one that stands out as a must-visit destination on your next holiday: TT Beach Club, short for Tropical Temptation.
Situated at the renowned Melasti Beach, TT Beach Club is a place where limitless happiness awaits. Step into this oasis of relaxation and be enchanted by its captivating decor and laid-back ambiance. The bamboo structure, carefully crafted by local artisans, beautifully showcases the rich Balinese heritage. This serene retreat offers an array of entertainment and hospitality experiences that are truly remarkable.
Here's a review from our visit to TT Beach Club to give you a glimpse of the extraordinary experience that awaits you. Get ready to immerse yourself in the limitless happiness of TT Beach Club. Enjoy!
Location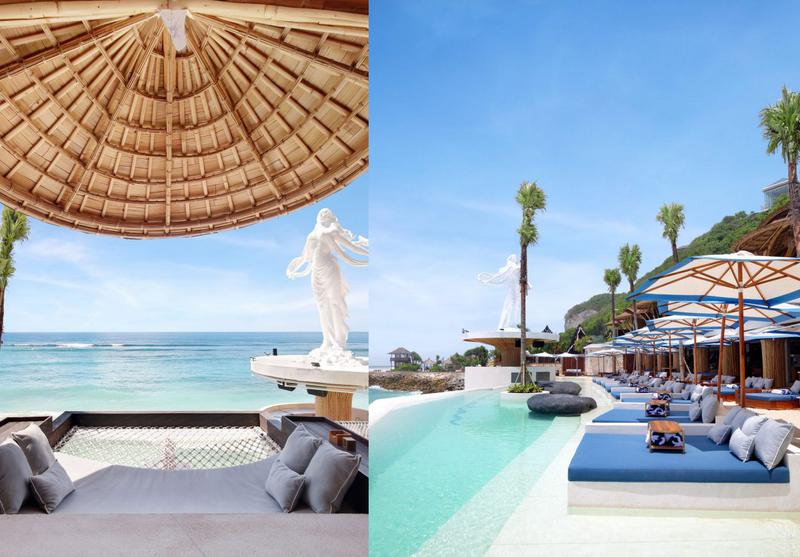 Melasti beach is undoubtedly one of the most popular beaches in Bali, renowned for its pristine white sands, picturesque limestone cliffs, and enchanting rock pools in Ungasan, South Bali. TT Beach Club offers easy accessibility, just a quick 45-minute drive from Ngurah Rai International Airport, making it a convenient destination for travelers. Best of all, you can soak up the Bali sun on plush day beds, single beds, and cabanas, all without breaking the bank. With an affordable admission fee of only IDR 250,000 per person, TT Beach Club offers an unbeatable value that guarantees a delightful experience for everyone.
Atmosphere & Experience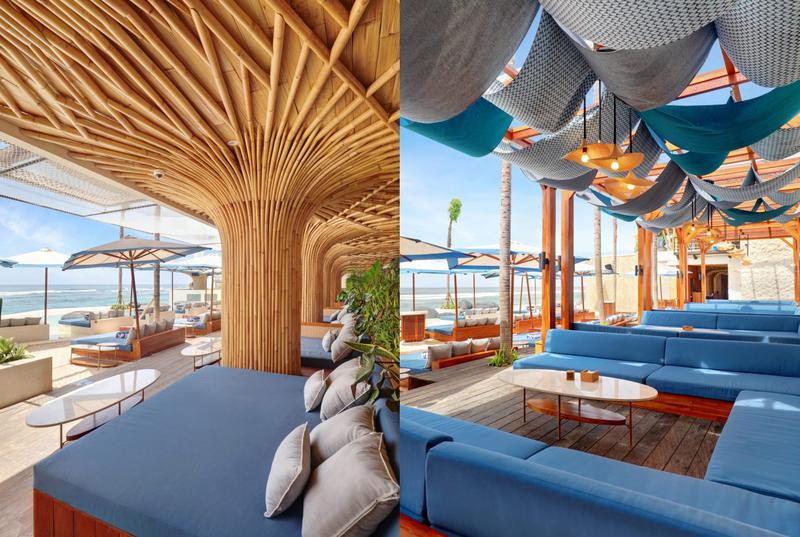 TT Beach Club offers an incredible vibe that sets it apart from other beach clubs. It's the perfect place to kick back, soak up the sun, and enjoy the vibrant atmosphere. Here, you can relax, take refreshing dips in the three-layered glass infinity pool and jacuzzi, savor the stunning views, have a fun-filled experience, indulge in great food, and get fantastic service.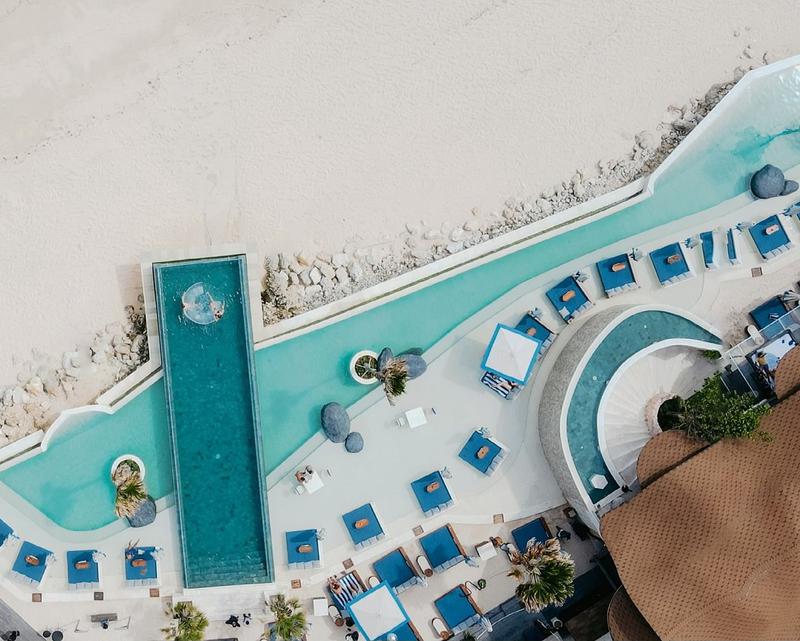 But that's not all! TT Beach Club takes your experience to the next level. Capture your best moments with our professional drone service, have a blast with our enviable collection of floaties, enjoy the soothing flavors of their high-quality shisha collection, and join in the fun with Tic Tac Toe and Aqua Gym.
Get your groove on at TT Beach Club's legendary parties! Featuring live daily DJs, live performances, and themed party nights that will keep you dancing all day long. Don't miss out on the incredible Sea and She event every Friday, Afro Loco on Saturdays, Saxofoam on Sundays, and the legendary Balifornia event every Thursday. And as the sun sets, be enchanted by the captivating traditional Balinese dance performances, making your sunset session truly magical.
Eat and Drink
Serving a mouthwatering array of all-time favorite dishes at TT Beach Club, the experience is sure to tantalize your taste buds. From satisfying pasta and irresistible pizza to delightful Japanese yaki udon and flavorsome grilled seafood, there's something to please every palate. Each dish is crafted with the freshest ingredients and made from scratch, ensuring a high-quality and delicious dining experience.
Highlights include the Green Lantern, featuring perfectly pan-seared Tasmanian salmon accompanied by crispy corn chips and a creamy basil pesto sauce. The Ocean Breeze offers a delectable combination of cashew nut-crusted tuna fish, zesty lemon butter sauce, and a side of tangy tomato salsa and crispy sweet potato chips. Also, the black angus tenderloin skewer, a carnivore's dream, with succulent 150g black angus beef tenderloin served atop a bed of crisp arugula lettuce, complemented by a tantalizing blend of fresh herbs sauce 'chimichurri', whipped garlic butter, and roasted sesame mayonnaise. And don't forget to save room for the heavenly baked Alaska, a delightful dessert consisting of almond sponge cake, velvety vanilla and chocolate gelato, marinated strawberries, topped with luscious lemon meringue and a touch of liqueur. It's the perfect treat for sharing among four people.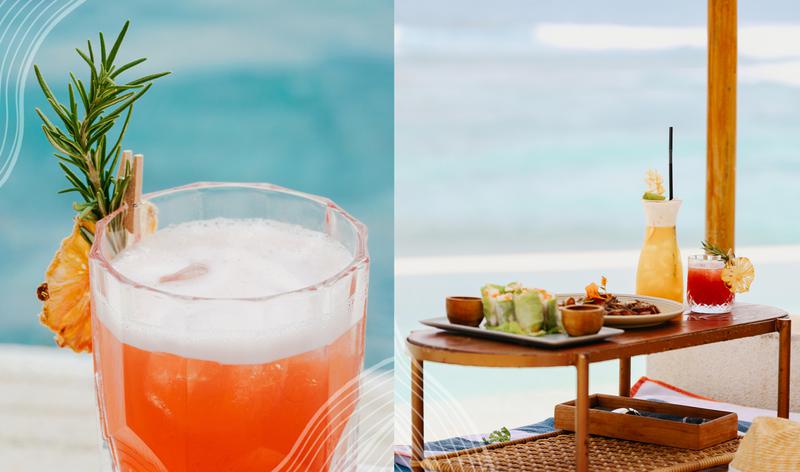 To complement your meal, sip on the signature cocktail Bali Boemboeng or savor the refreshing Smoked Rosemary Hibiscus. And for those looking for an extra special treat, take advantage of the happy hour promotion and enjoy two cocktails for only 195k++ every Wednesday to Sunday.
Final Thoughts
TT Beach Club is hands down one of the best beach clubs in Bali, offering an unbeatable atmosphere, drool-worthy food, incredible experience, and top-notch service. We couldn't find one single thing that didn't please us here. Book your spot in advance and get ready for a day of pure paradise. It's your turn to get your dose of limitless happiness here.
---