Since the majority of Balinese, practice the religion of Hinduism, Bali is known as the island of a thousand temples. Not only famous for its beautiful beaches, stunning waterfalls and rustic villages, Bali's temples are some of the most interesting places to see. Check out our version of the 7 Must Visit Temples in Bali.
1

Tanah Lot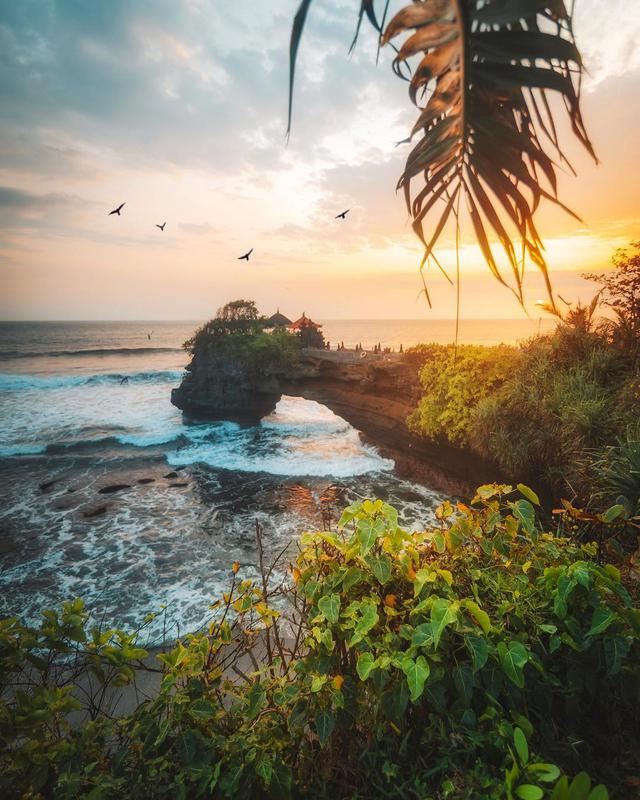 Photo by @marthiasid
One of the most popular places interest in Bali, is located on the coast of West Bali, at the village of Beraban in the Tabanan Regency. It is also called Tanah Let which means ancient land and also Tanah Lod, which means the land to the south. Sunset is the best time to visit Tanah lot, when the golden red skies frame the temple and waves crash into the rocks. It is advisable to avoid the tourist crush here as it can be severe.
TANAH LOT
Beraban, Kediri, Tabanan Regency, Bali
- Google Maps

Entrance Fees : IDR 60,000
Best time to go Sunset time (4 pm- sunset time)
2

Lempuyang Temple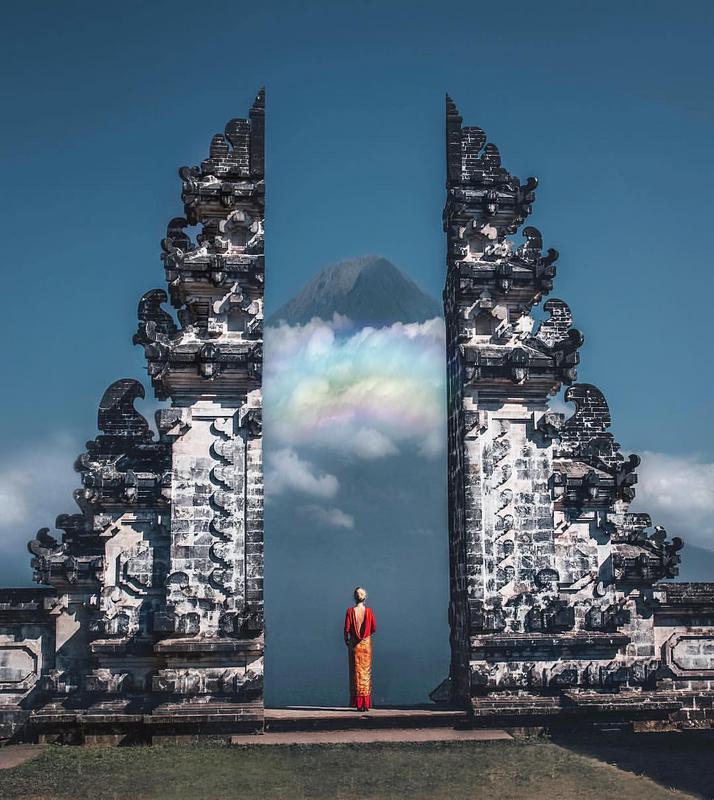 Photo by @goralka102
Lempuyang Temple or Pura Lempuyang Luhur is one of Bali's 9 key directional temples which is located at the summit of Belibis Hill at Karangasem Regency. If you are from Kuta or Seminyak Area, it's about 2.5 - 3 hours get here. This temple is also known as "The Temple of Thousands Steps" because you will walk more than 1,700 steps to the top of the temple.
LEMPUYANG TEMPLE
Jl. Pura Telaga Mas Lempuyang, Tri Buana, Kec. Karangasem, Kabupaten Karangasem, Bali
- Google Maps

Entrance Fees : Donation, IDR 15,000 for Saroong
Best time to go Sunset time (4 pm - sunset time)

3

Ulun Danu Temple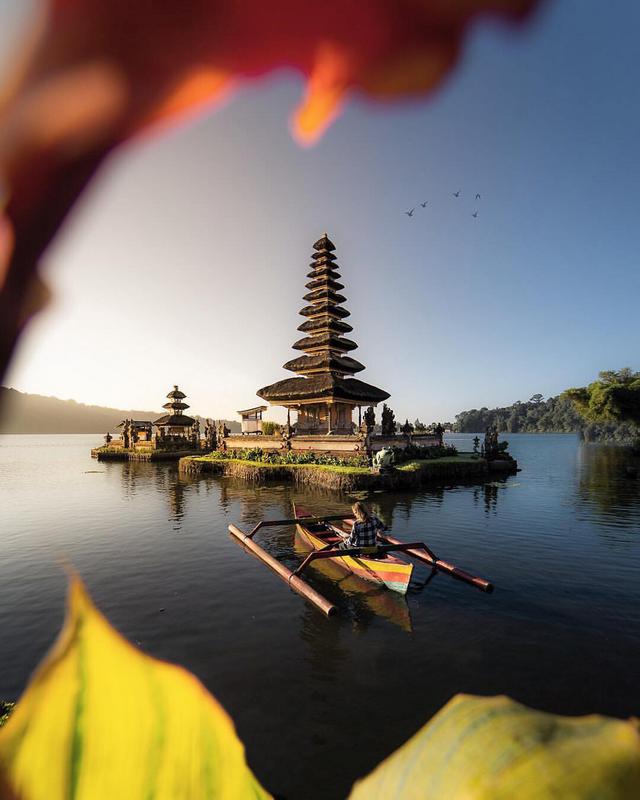 Photo by @harry.travel
Ulun Danu Bratan Temple is an iconic Hindu temple and an important water complex on the shores of Lake Bratan. It will take around 90 minutes drive from Denpasar to come here. It is such an icon as it is also depicted on the previous version of Indonesian Rp 50.000 bank note! Founded in 17th century, it is built for the Goddess of Water with multi-tiered shrines, and as you pass by the lake, you will be able to witness the great temple view reflected in the calm waters against majestic mountain view backdrop.
ULUN DANU TEMPLE
Danau Beratan, Candikuning, Baturiti, Tabanan Regency, Bali
- Google Maps

Entrance Fees : IDR 60,000
Best time to go Early morning
4

Uluwatu Temple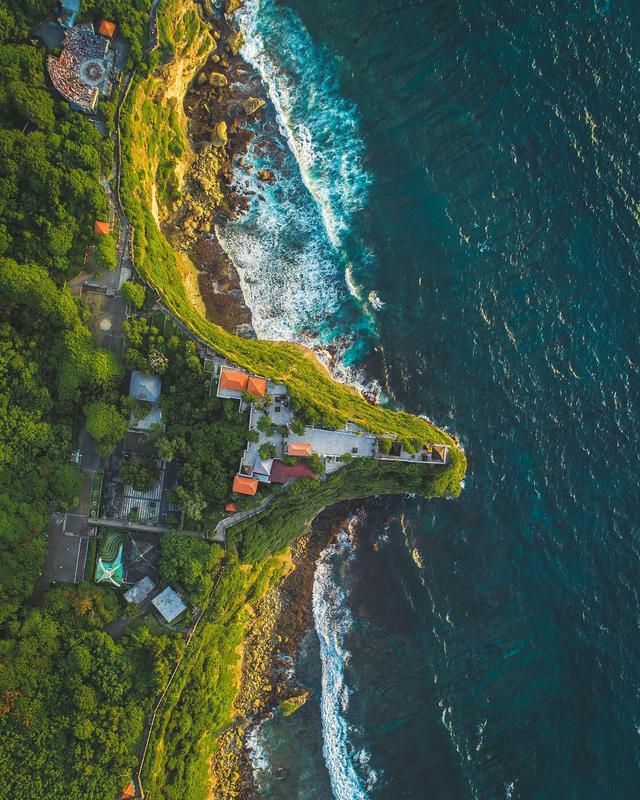 Photo by @fabiankiby
This famous temple perched on the edge of a high ocean cliff, this temple is undoubtedly one of the stunning places to go for stunning sunset overlooking the Indian Ocean that you won't want to miss. In here, you can also watch the Kecak Fire Dance Performance starts from 6 PM!
ULUWATU TEMPLE
Pecatu, South Kuta, Badung Regency, Bali
- Google Maps

Entrance Fees : IDR 40,000
Best time to go Sunset to see Kecak Dance
5

Besakih Temple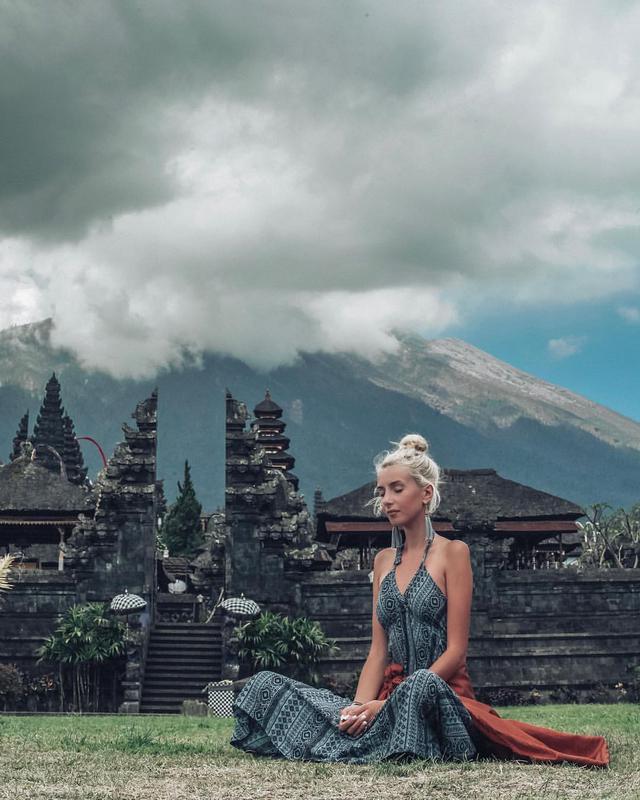 Photo by @christina_bukreeva
Located in Karangasem area, this complex of Hindu temples is the largest, holiest and most important on the island and miraculously survived the catastrophic volcanic eruption of 1963. The high set location of Mount Agung gives the temple complex a mystical quality and for the local Balinese, visiting Besakih temple sanctuary is a truly special pilgrimage.
BESAKIH TEMPLE
Besakih, Rendang, Karangasem Regency, Bali
- Google Maps

Entrance Fees : IDR 60,000
Best time to go Early morning or Late afternoon
6

Tirta Empul Temple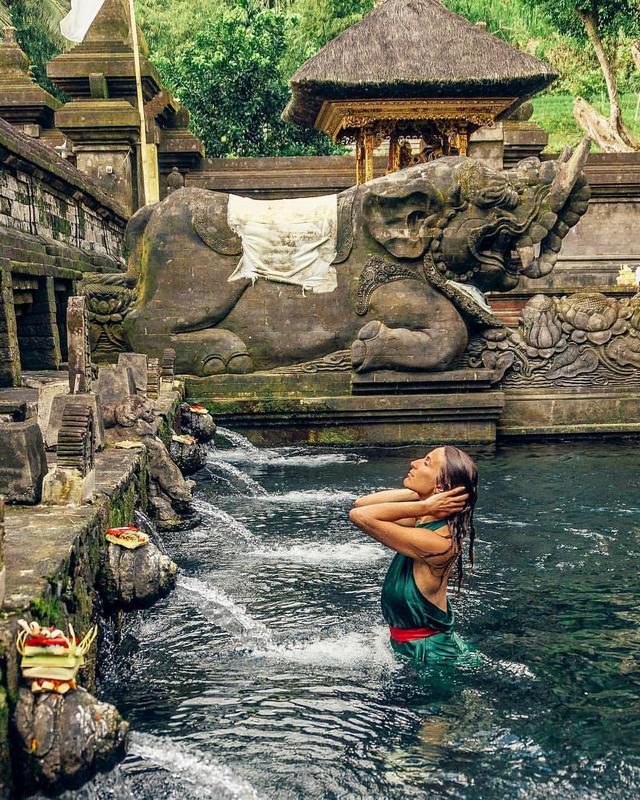 Photo by @world_traveller_forever
For more than a thousand years, Balinese worshippers have been drawn to Pura Tirta Empul, whose sacred spring is said to be created by the legendary Indra. Ever since - for more than a thousand years - the Balinese have come to bathe in the sacred waters for healing and spiritual merits. The main attraction here is a rectangular pool with 12 fountains.
TIRTA EMPUL TEMPLE
Jl. Tirta, Manukaya, Tampaksiring, Kabupaten Gianyar, Bali
- Google Maps

Entrance Fees : IDR 15,000
Best time to go Between 10 AM - 12 AM
7

Saraswati Temple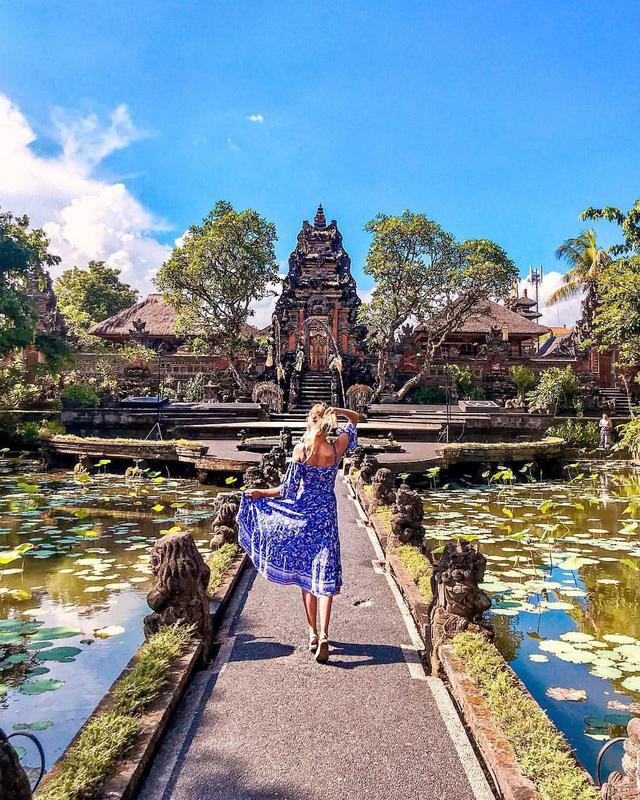 Photo by @pink.lem
Pura Taman Saraswati is definitely one of the most beautiful temples in Bali. This temple, just as its name, is created to worship the Hindu Goddess, Dewi Saraswati or Goddess of Knowledge. If you wish to see a Balinese traditional dance, you can watch Kecak Dance at this temple on several occasions. It is easy to find this temple with its strategic location, so don't forget to visit while you are in Ubud!
SARASWATI TEMPLE
at Cafe Lotus, Jl. Kajeng, Ubud, Kabupaten Gianyar, Bali
- Google Maps

Entrance Fees : Free, around IDR 100,000 for watching Kecak Dance in the night
Best time to go 3PM or 6PM
---